UN alarmed by Kenya's 'abnormal' maize prices
The United Nations (UN) has issued a red alert about the spike in the price of maize in Kenya, saying it could negatively impact access to food.
In its latest Food Price Monitoring and Analysis Bulletin, UN's Food and Agricultural organisation (FAO) cites Kenya as one of the countries where prices of basic food commodities are at "abnormally high levels."
The bulletin, which was released on Tuesday, found that the price of maize in many parts of the country had risen by around 30 per cent, driving most households into food insecurity.
The price hike would have been worse had it not been for the continued supply of the grain from Uganda, according to the report.
Unfortunately, Uganda too has been hit by drought and soon supply from the neighbouring country is likely to diminish, thrusting consumers into a state of desperation.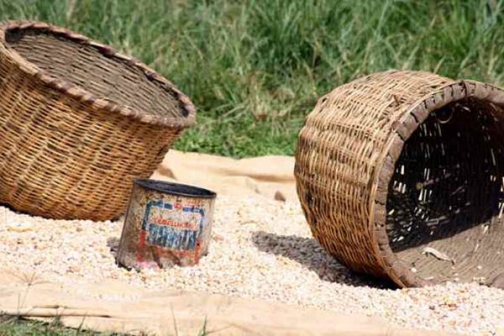 Agriculture Cabinet Secretary Willy Bett has since admitted that currently, the country is relying entirely on internal production, which has never been enough, to meet the demand for maize that is used to make Kenya's staple dish, ugali.
"Maize prices increased in January by nine to 14 per cent in most monitored markets as the output of the short rains harvest, currently underway in eastern and coastal lowlands, was sharply reduced due to insufficient rainfall," reads the FAO report in part. Kenya has been gripped by a debilitating drought that has left about 23 counties mostly in Arid and Semi-arid Lands (Asals) in dire need of food and water.
President Uhuru Kenyatta has already declared drought a national emergency, urging stakeholders to double their efforts in the fight against hunger.
"Prices of maize in January were 20 to 30 per cent higher than 12 months earlier in several markets, also as a result of a below-average long rains harvest recently completed in high potential western areas of the Rift Valley," adds the report, which also notes that the prices of staple cereals have doubled in some town markets in the country. Around the country, the price of loose maize normally sold in 2kg tins known as gorogoro is trading at between Sh100 and Sh120, up from Sh75 less than two months ago.
A 2kg of maize flour is retailing at Sh126 in most supermarkets in major towns in the country, up from between Sh95 and Sh105 in December.
The report notes that the price of other cereals are also rising, with beans costing 40 per cent more than a year earlier.