Investors eye Kenya eurobond in coming weeks after strong interest
NEWS
By Reuters | Apr 7th 2016 | 3 min read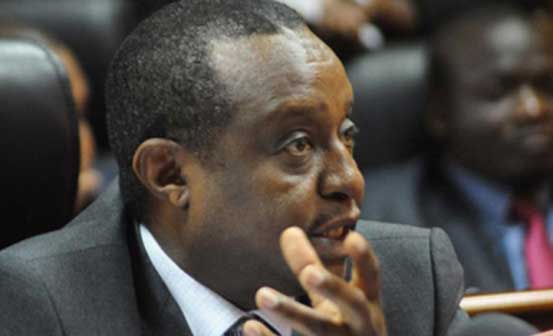 NAIROBI, KENYA: Kenya may come to market with a eurobond in coming weeks after finding strong interest at a roadshow in London on Tuesday, investors said, as the issuance window reopens for some African sovereigns.
African issuance has yet to get off the ground in 2016. Commodity prices reached multi-year lows in the first quarter, putting fresh strains on struggling economies.
But with commodity prices stabilising in March, and a rally in African bonds in conjunction with improved investor appetite for risky assets, the window looks open for some.
Kenya's finance minister was in London on Tuesday to meet investors in what was billed a "non-deal" roadshow, but a treasury source indicated Kenya may return in May to roadshow a bond.
Finance Minister Henry Rotich told Reuters he had been impressed with the level of interest, having met over 50 investors.
"Kenya may try to issue sooner than May, in my view," said Shahzad Hasan, a portfolio manager at Allianz Global Investors. "They will most likely have to come with a smaller issue size, say $500 million to $750 million."
Claudia Calich, head of emerging debt at M&G Investments, agreed that the opportunity was open for Kenya to issue, given where its bonds were trading. "They might be tempted to test the waters within a few weeks," she said.
But Kenya could be beaten to the punch by South Africa, which held a global conference call with investors on Wednesday for a potential 10-year dollar bond, notwithstanding a difficult political and economic backdrop .
The South African Treasury told Reuters it would issue a bond only if market conditions were favourable.
South Africa's 10-year government bond traded near one-week lows on Wednesday after Standard & Poor's downgraded its growth forecast for South Africa this year.
In contrast, the World Bank has highlighted Kenya as a bright spot in Africa, thanks to cheaper oil, improved agriculture output, supportive monetary policy and infrastructure investments.
This has been reflected in Kenyan bonds. The yield on the 2024 dollar bond has fallen to about 7.9 percent from a high of 9.8 percent in January.
"Yields have come down a lot on Kenyan eurobonds this year so there is scope for them to issue," said Kevin Daly, senior investment manager at Aberdeen Asset Management.
By contrast, Ghana, which was also in London on Tuesday for a non-deal roadshow, is likely to have to pay double-digit percentage coupons if it comes to market.
The government is eyeing $1 billion of issuance, but Daly said market conditions would have to improve for them to come back.
"They could try to come at a very high yield, but it would potentially do more damage than good," he said. "11.5 or 12 percent isn't necessarily the right signal you want to send to the market."
Ghana issued a $1 billion bond at 10.75 percent last October, with a partial World Bank guarantee.
It is under a three-year International Monetary Fund programme to try to repair its economy, and investors want evidence Ghana is reducing its fiscal deficit before it issues again.
Calich said Ghana's existing 10-year bonds were trading at high 12 percent or even 13 percent yields.
"The jury is still a little bit out on Ghana as they need to continue with fiscal consolidation not only this year but for several years," she said.
Fresh battle at Kenya Airports Authority over hangars
Even before the dust settles over the conflict-ridden award of a contract to controversial businessman Kamlesh Pattni by Kenya Airports Authority, the institution has yet again sunk into fresh wrangles over allocation of hangars.