Banks expect borrowers to struggle to repay loans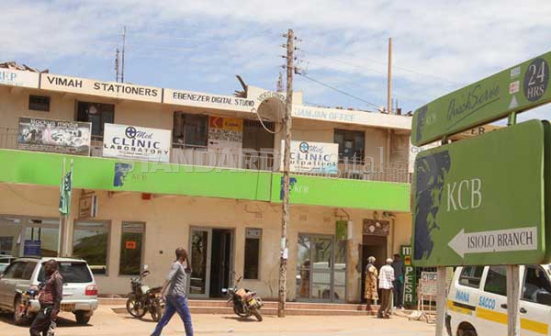 Bankers are nervous about higher loan defaults this year, eliminating any chances of cheaper credit.
Findings of a survey done by the Central Bank of Kenya found that about half of all lenders expect that more borrowers will be unable to service their loan facilities this year.
Less than a third of bankers, however, anticipate a decline in bad debts. High interest rates since mid last year have meant that borrowers are struggling to keep up with the even higher repayments.
"Most of the respondents expect the non-performing loans level to increase with 46 per cent of the respondents indicating so," CBK reported of its survey done last month but released on Tuesday.
Lending rates are tied to the risk of default by the prospective borrower. The survey is done quarterly where the top credit officers in every bank is requested to share their experience with outstanding loans and projections on borrowers' appetite. Kenya has 40 licensed commercial banks, and one mortgage provider, Housing Finance.
Imperial Bank, Charterhouse and Dubai Bank – all under regulatory management, were not involved in the survey.
Anxiety among lenders means that they would either be unwilling to extend loans, or grant them at a premium to cover for the borrowers who will be unable to repay. In any case, commercial banks have the option of lending to the Government by investing in treasury bills or bonds - both bearing zero risk of default.
"Some respondents predicted that the perceived poor business environment, high interest rates or residual effect of the interest rise in the previous year and government cash flow constraints," reads the report further.
The official average lending rate is 18.3 per cent, according to CBK, but most banks have priced their loans above 20 per cent. Among the reasons fronted by lenders for the high lending rates is the risk of default.
Mining sector
KCB Group Chief Executive Joshua Oigara told The Standard on Tuesday that an average 5 per cent of the value of loans extended by his bank in the past remain unpaid. "We have to factor the 5 per cent that might not be repaid in our pricing," Mr Oigara said. He was, however, confident that 2016 would be 'a good year' for his bank.
Borrowers in the mining sector could be the worst hit this year, the bankers told CBK, partly due to uncertainty in the regulatory environment brought by two pieces of proposed laws pending before Parliament.
The Mining Bill proposes drastic changes to licensing for exploration and sharing of proceeds in a bid to increase transparency and attract new investments.
Parliament will have to approve of an exploitation agreement on minerals worth Sh50 billion and more, according to proposals contained in the Natural Resources Bill 2015.
Bankers are upbeat that the recovery in the tourism sector, following subsiding terror threats, should translate to better repayments by hoteliers and tour operators. Manufacturers and transporters are expected to service their loans better this year, compared to 2015, on account of a better economic environment.