Lawyers defend Sh250 million fee for ejecting Kamlesh Pattni out of airports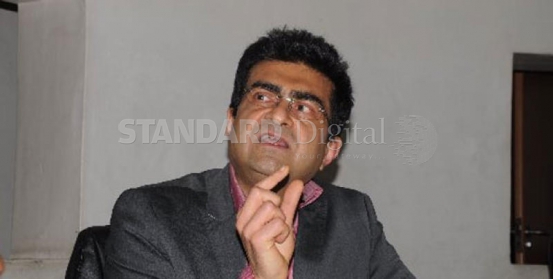 A group of lawyers that successfully ended controversial businessman Kamlesh Pattni's exclusive rights to operate duty free shops in all airports in the country two years ago, has come out to clarify Sh290 million fee demand they presented to the Kenya Airports Authority (KAA).
Lawyer Issa Mansour, who is one of the ten lawyers who represented KAA in various court cases as it sought to evict Pattni and his company, World Duty Free from operating at the airports explained there was a misconception that the person seeking to be paid the legal fees was Mr Fred Ngatia.
"The work was onerous and it was done by many lawyers who cannot all send fee notes as individuals because this would raise audit queries. That is why we mandated Mr Ngatia to bill on our behalf," Mansour told The Standard on Saturday.
World Duty Free has stayed out of the airports since July 31, 2013 when Mr Ngatia led an operation to kick it out of the Jomo Kenyatta International Airport (JKIA), Wilson Airport and Mombasa International airports, but reignited the battle for the lucrative duty free shops on February 4, after it moved to court asking it to stop KAA from interfering with its "sole and exclusive rights to operate the shops at airports".
Ngatia told The Standard on Saturday that he indeed was acting on behalf of ten lawyers when he presented KAA with the fee note, but added that the correct figure should be Sh250 million.
"Out of the total fee, Sh40 million is Value Added Tax (VAT), while Sh850,000 was for expenses incurred by the lawyers as they went about the business of evicting Pattni from the airports. It is unfortunate to create an impression that I am demanding all that money for myself," said Ngatia.
Adhere to the law
The money, said Ngatia would be divided amongst the ten if it comes and at least 50 other individuals who helped with other tasks. "The lawyers who acted for the KAA include Ahmed Nassir, Mansour Issa, Roger Sagana, Oriara and Company advocates and Eric Mutua. Others were Tom Macharia, Michael Dawood, Ataka Valentine and Caroline Nyaga. I was their team leader," said Ngatia.
Acting corporation secretary and Chief Legal officer at KAA Mr Victor Arika, confirmed that the amount was outstanding and had not yet been paid to the lawyers. He said the lawyers acted for the KAA, but had not been paid because the procedures that need to be followed before such payments are released are many and rigorous. "There is no controversy about the payment but we are talking about public money here. We have to adhere to the law to make sure the right thing is done," said Mr Arika.
In a document detailing what the advocates show that they held several discussions with representatives of World Duty Free and a company called Diplomatic Duty Free Limited seeking to impress upon them the need to relinquish some premises since the space occupied by them was in excess of 70 per cent of all the duty free premises.
In the brief detailing the ejection, the lawyers say they had to prepare a fool-proof method of repossessing all the premises and had to make appropriate considerations.
"We realised that Pattni had informants everywhere and would get court orders to stop such evictions every time they were planned. We decided to keep details of the operation confidential in order to prevent any leaks and it worked. It was a complex job that Kenyans should appreciate," said Mansour.