Matiang'i calls on accountants to uphold trust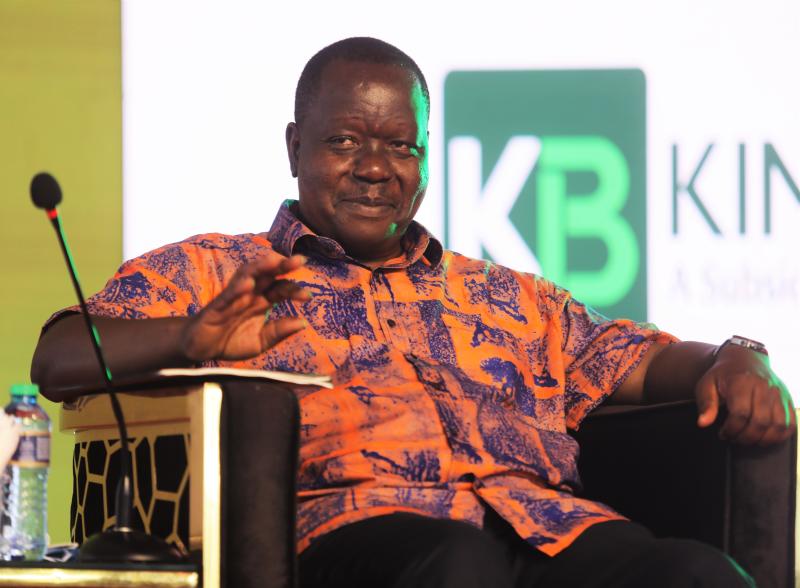 Interior Cabinet Secretary Fred Matiang'i has accused accountants of being behind the multi-billion-shilling corruption cases in parastatals.
Dr Matiang'i said that when he assumed his current office, there was a debt of Sh6 billion "and half of the debt was unpayable because it was cooked by accountants."
"There has been an unprecedented rise in the number of corruption-related cases filed at the Anti-Corruption Court by EACC that implicate accountants both in the public and private sectors," he said.
The CS said there have been numerous cases in the public sector where accountants fail to detect fraudulent transactions, and lack of diligence in the use of the Integrated Financial Management Information System (Ifmis), leading to the loss of public funds.
Dr Matiang'i, who was speaking during the 39th Institute of Certified Public Accountants of Kenya (ICPAK) conference in Mombasa, yesterday revealed there are 18 accountants currently under investigation, and who cannot account for millions of shillings in their accounts.
The accountants' body, however, defended itself and instead termed those engaging in corruption as unregistered quacks. ICPAK chairperson George Mokua said they have tried to regulate the sector through registration of all accountants.
"We have been dealing with the issue of quack accountants. Not everyone with CPA 2 is a certified accountant, and those are the ones who are involved in these graft cases," said Mr Mokua.
Dr Matiang'i said that according to the 2020 Global Kenya Economic Crime and Fraud Survey, companies lost close to Sh5.5 billion due to economic crimes ranging from procurement fraud, asset misappropriation, bribery and corruption, and fraud in the previous 24 months.
"Surely, it should be of grave concern to those of us in the accountancy profession that more than 14 per cent of the Sh5.5 billion loss resulted from accounting and financial statement fraud," said Matiang'i.
He said it is disturbing that ICPAK is yet to resolve 16 disciplinary cases, noting that ICPAK data shows that 12 cases are now categorised as dormant, "and no action is likely to be taken."
"The delay in resolving these cases undermines ICPAK's reputation and erodes public confidence. I wish to reiterate the need to immediately resolve these disciplinary cases."