Kibaki orphans: Firms that rose in his regime, but fell after he exited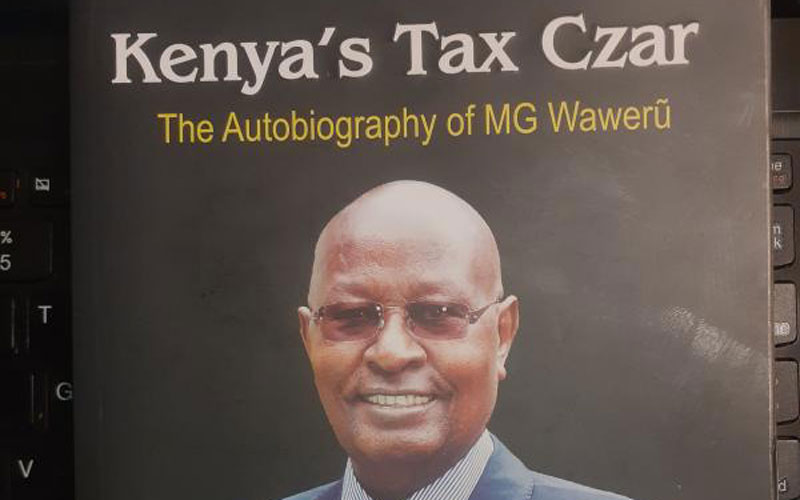 Some were the financiers of the Mwai Kibaki regime and enjoyed a close relationship with the late president.
But they would soon become a textbook example of the impact of a regime change soon after the Jubilee government took over.
They were the "club of 29" – a group of elite Central Kenya businessmen who founded TransCentury, the chama (investment group) that grew into a listed firm.
Among the most visible names were former Kenya Revenue Authority (KRA) commissioner-general Mr Michael Waweru, former KenGen Managing Director Mr Eddy Njoroge and businessman Mr Jimnah Mbaru.
But in an interview with this writer in December last year, Mr Waweru rejected the Kibaki orphans tag. "TransCentury had nothing to do with Kibaki; people just try to link it to him," he said while promoting his memoirs, Kenya's Tax Czar.
He blamed the downfall of TransCentury on appetite for debt and an early success. "I believe our biggest mistake was using debt to expand rather than equity, what I would call uncontrolled expansion financed by debt. As an investor you should always balance your debt by injecting enough capital. We didn't do that."
"The 29 original TCL members had huge dreams but shallow pockets. We allowed the early success of East African Cables to go to our heads and also assumed that the economy would continue to be favourable. We ended up paying the price," writes the trained accountant in the autobiography with a foreword by Kibaki.
Mr Waweru first met Kibaki in 1979 when the latter was vice president. He at the time worked on the books of Lucia and Company Limited, a firm owned by the late president.
They quickly became good friends, even golfing at the Muthaiga Golf Club. He cringes when he recalls that he nearly injured Kibaki with a golf ball after a shot gone wrong.
Mr Waweru would make monetary contributions to Kibaki's campaign in 1992, 1997 and 2002, where he was part of the Presidential Election Board (PEB). At the PEB were also other TransCentury founders such as Mr Njoroge, Mr Wanjuki Muchemi and Mr Peter Kanyago.
When Kibaki was elected, he tapped Mr Waweru as KRA boss. Mr Waweru served there for nine years. He is currently TransCentury largest individual shareholder. Mr Waweru stood to be a billionaire when the firm did its Initial Public Offering (IPO) in 2011 with the stock price at Sh50.
Several other shareholders sold their stakes, but Mr Waweru's has since been watered down by millions, with its share price closing at Sh1.19 last week.
"At the time of writing this book, the TCL shares were trading at Sh3.30, so I went from being a paper billionaire to having shares valued at roughly Sh70 million," Waweru writes.
"People often asked why I didn't sell my shares during the IPO or even shortly after, since I would have made a killing. But the thought of selling never occurred to me, and even when the share price went so low, I was confident TCL would turn around, and that I would recoup my investment.
"East African Cables had started doing well, and this was bound to trigger the turnaround of the rest of the TCL group of companies because it was the flagship," he adds.
EA Cables, sold to TransCentury by the late billionaire Naushad Merali, was one of the investment firm's top moneymakers in the Kibaki era and has also since fallen on hard times with its stock price at Sh1.03 by last week - from highs of Sh645 in the early years of the Kibaki regime.
To understand how the businessmen sought to take advantage of the opportunities of the Kibaki regime, the story begins in 1995 on a sunny afternoon at the Muthaiga Golf Club.
Here, four entrepreneurs usually met for a routine round of golf. As they teed off, they would exchange business ideas and occasionally even loaned each other money. A wave of optimism was sweeping the country.
The 1990s had ushered in multiparty politics and a 10-year presidential term limit. Regime change was nigh. "Each of the four men playing golf in Muthaiga that day knew it was like to apply for an import license and not get approval or to lose a tender simply because he was from the Gikuyu community, which then President Daniel arap Moi perceived the biggest threat to his presidency. What with their business leaders actively supporting and bankrolling the opposition parties!"
"With all the signs pointing to the end of Moi's authoritarian rule, the quartet at Muthaiga knew a change would bring with it economic opportunities. Fortune favors the prepared. So they began discussing how to pool their resources to harness those opportunities," writes Mr Waweru.
The goal was to contribute Sh50 million. They would contribute a million shillings each, invite trusted friends to do the same to reach their target. This would also help onboard individuals with diverse skills and experiences that would benefit the group in different economic sectors.
The four were Mr James Gachui, Mr James Kahiu, Mr Joe Kamau and Mr Mbaru. The idea was later fleshed out when Mr Kamau invited the team for mbuzi (goat meal). At that meeting, Mr Joseph Magari, the first Permanent Secretary in the Ministry of Finance under President Kibaki, and Mr Njogu Kariithi were also present.
The Sh50 million proved a difficult target, especially in the 1990s. "By 1997, the group had 29 members, who between them had raised about Sh21 million, with most of them contributing in instalments."
The group immediately started investing the cash, first in a fixed deposit account to earn interest as they planned further. "Their strict criteria of who could join, thorough vetting of proposed members, meaning that people with ready funds were locked out, politicians for instance."
The name TransCentury signaled the coming new millennium with TransCentury Limited (TCL) incorporated in May 1997.
Mr Waweru had been introduced to the group by Mr Wanjuki Muchemi, a former solicitor general. At the onset, the firm operated informally, with members volunteering their various skill sets.
Then came the serious investing. The first investment was $300,000 (Sh21 million) in Castel Brewery Kenya Ltd, the local subsidiary of SAB, which was later acquired by Belgium's Anheuser-Busch InBev.
The entry of the South Africans to Kenya would trigger the infamous "beer wars" of the late 1990s, as they sought to oust the EABL monopoly. But it was a flop. "The problem was with the South Africans, who were very arrogant and refused to heed advice from the local investors. Granted, SAB was a market leader in South Africa, but they didn't know the Kenyan market," writes Mr Waweru.
They exited the market. Fortunately, TCL did not lose their investment, as SAB offered to refund it. The second investment was the most interesting and carved their names in Kenya's business history – East African Cables.
Then it was owned by Merali, a buddy of Mr Peter Kanyago, a TransCentury member.
While visiting Merali, he asked Mr Kanyago if "he would like to buy any of his businesses." It turned out that at the time he was selling four – East African Cables, Sameer Investments, Sasini Tea and Coffee, and tyre maker Firestone East Africa, now manufacturer of Yana tyres.
The prices for the other three were too high. "How much do you want for EA Cables?" Mr Kanyago asked Merali, who said it was worth Sh140 million as per stock market valuation.
TCL shareholders were called to discuss the idea. The biggest concern was why Merali, a shrewd businessman, would sell a firm that made money. "What does he know that we don't?"
"Buy anything from Merali? Over my dead body" swore the only member to oppose the deal.
Prior to Merali's purchase of the EA Cables, the firm manufactured a range of cables for transmission and distribution of electricity. This meant its main customer was Kenya Power.
Waweru writes that then Kenya Power was still under the management of expats and had a steady business arrangement with EA Cables.
"The managements of the two companies normally sat down at the beginning of every year. They would then agree on the price of electricity cables. Both parties had set a formula with which they adjusted prices as needed if the price of either commodity increased or decreased significantly during the year."
However, its management changed hands, making Kenyans fully in charge. This saw the giant utility firm start sourcing its cable from India and elsewhere. "This marked the beginning of changing fortunes for EA Cables, a decline that continued even after Merali bought the company. One might then wonder why TCL would even consider buying the company," writes Mr Waweru.
In their corner, TCL had Mr Zephania Mbugua, who had experience in that industry. He told fellow shareholders: "While the management of EA Cables had focused most of their time and energy on cultivating the KPLC business, that would not be our focus."
That was 2004 and he argued that a new government was in place and one of its goals was heavy investment in infrastructure. "As incomes increased, people would build new homes and commercial buildings, and so EA cables would diversify its product, offering to include applications in domestic and industrial lighting. We therefore wouldn't need KPLC business to survive."
They would ignore the aluminium business to focus on copper, and if Kenya Power business came, it would only be a bonus.
Merali would capitalise on the time that TCL members took to do their due diligence on the huge investment. He increased the price, saying the share price had risen and he could not sell below market value. "When negotiations began, the EA Cables share price was Sh7, but by the time we were ready to finalise the deal, it had risen to Sh12.6, pushing up the sale price to Sh200 million."
"It was, however, still a good buy at that price, especially since the company was siting on a Sh30 million cash pile," argues Mr Waweru.
Curiously, since the member contributions were not enough to buy the company, they were loaned by First American Bank, in which Merali had significant shareholding!
Mr Mugo Kibati would be hired as CEO and the firm grew exponentially during the Kibaki regime. In 2006, share price reached Sh399 and they decided to do a 10-for-1 share split. "When we made the announcement, the share price jumped to a high of Sh571 in a span of just four days, indicating there was huge appetite for the company's stock."
"By early September, when we implemented the share split, the share price had increased to Sh645, meaning the price after the split was Sh65 per share. Stock market investors who chose to sell their shares at that point therefore made a huge profit," says Waweru in the book.
The firm's fortunes started dwindling in 2014, barely a year into UhuRuto regime. The first factor, says Mr Waweru, was a decision to modernise the EA Cables plants to be competitive, as it had initially been built using second hand equipment imported from a UK firm that was discarding its 40-year-old factory.
Instead of writing off the existing factor and starting from scratch, they revamped it in phases and also bought out their Tanzanian competitor.
It was during this process, known professionally as sweating assets, that they lost market share "because it was taking down equipment and therefore cutting capacity," writes Mr Waweru.
The Chinese were also emerging strong in the Kenyan market with some of their customers importing cables manufactured there.
TCL was also in an overdrive expansion, acquiring other firms in Africa, including a 94 per cent stake in Avery East Africa, a weighing machines producer; Civicon, an engineering firm based in Mombasa; Chai Cora, a Tanzanian firm that manufactures transformers; Kewberge Cables and Braids, a South African firm that produces specialty cables for the mining sector; and Cableries du Congo, DRC's sole cable firm.
However, the biggest and costliest investment was the purchase of a 20 per cent stake in Rift Valley Railways (RVR) – $43 million over several years.
This saw them take loans from commercial banks and in 2011 issued a Sh8 billion convertible Eurobond through its new Mauritius-registered outfit, TC Mauritius Holdings ltd. It was set to mature in 2016.
By end of Mr Kenyatta's first term, EA Cables was struggling. Media was awash with rumours that TCL would be unable to repay the 2011 Eurobond. "This hurt the firm as commercial banks, which had supported the group until then, became aware of the conditions EA Cables was undergoing and decided to freeze credit lines," recounts Mr Waweru.
This was not any good for the firm, as by this time it had completed renovation of its plant and was raring to go. "The reactionary credit freeze meant that the company did not have financing to purchase raw materials to run the factory."
"Civicon, TCL's engineering and construction subsidiary, also took a hit, as it relies heavily on funding guarantees from banks when tendering for jobs. The irony is that at the time banks were freezing credit, Civicon's contracted order book was in excess of Sh12 billion."
"There was therefore nothing wrong with both companies' fundamentals, but market sentiment is not always rational, and negative publicity can result in outcomes that don't reflect a company's outlook or potential," writes Mr Waweru.
Sh5 billion in loans from commercial banks was on the line, and Mr Waweru says they had to negotiate with bond holders, who agreed to a Sh4 billion haircut and insisted on substantial payment. But the firm did not have the money, leading to a search for an investor to inject cash in exchange for 25 per cent stake.
It was at this point that Kuramo Capital came in, paid the bondholders Sh2 billion and the balance was rolled over into a new three-year loan.
The private equity firm took over chairmanship of the TCL. By this point the face of TCL had changed significantly, with original members having reduced their stakes or exited.