Cabinet ministers who have read the budget under President Uhuru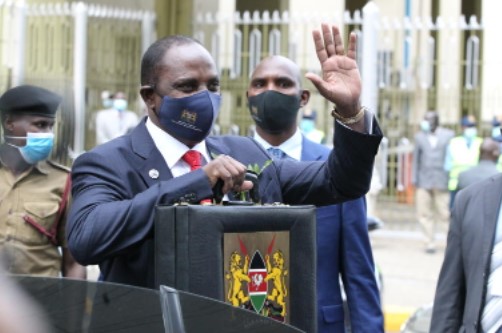 A black briefcase and fresh rose pinned on the lapel of their coats have for decades been synonymous with Cabinet ministers for Treasury.
In fact, it is perhaps one of the most nostalgic photos for most ministers whenever they walk out of the Treasury building on Budget Day.
The black briefcase was expected to lose its significance after the new Constitution was passed in 2010, since most of the information in the budget should have been presented to parliament long before the statement is read.
Since President Uhuru Kenyatta took over in 2013, only two men have had that privilege; Henry Rotich and Ukur Yatani.
It wasn't until the evening of April 24 2013 that Kenyans saw little known Henry K. Rotich, in a live broadcast as President Uhuru unveiled his new cabinet a few weeks after inauguration.
After a brief introduction by the Head of State, Rotich addressed the nation.
"I'm very deeply humbled for this nomination, and I would like to thank His Excellency the President and his deputy for the trust and the confidence they've given to me to spearhead the economic management of the country at this very challenging time." he said.
The 53-year-old had until the appointment been the Head of Macroeconomics at the Treasury, Ministry of Finance since March 2006. He was involved in preparation of key budget documents including budget statements in the areas of fiscal and financial management.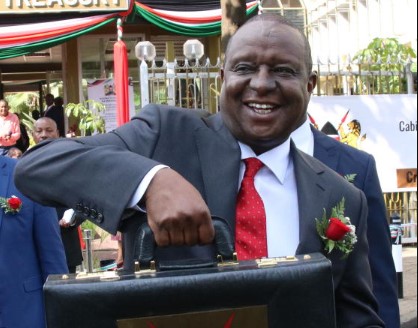 Prior to joining the Ministry of Finance, Rotich had worked at the Central Bank since 1994, and at one time had been attached to the International Monetary Fund (IMF) Office in Nairobi as an economist. He also consulted as a short-term macroeconomic expert in the region; Malawi, Mozambique and Rwanda as well as the IMF's East African AFRITAC based in Tanzania.
He holds a master's degree in Public Administration from the Havard Kennedy School, Havard University, and Master's in Economics, Bachelor of Arts in Economics and Sociology both from University of Nairobi. He would later present the budget statements in parliament for the whole of Uhuru's first term, and twice in the second term.
But troubles rocked his tenure when in July 2019, the Director of Public Prosecutions (DPP) Noordin Haji ordered the arrest and prosecution of Rotich and others over graft allegations related to the construction of Arror, Kimwarer dams.
Rotich is the first sitting Kenyan Cabinet Secretary to be arrested for corruption.
Just recently, he suffered another major setback in his bid to stop the DPP from proceeding with the Sh63 million Arror and Kimwarer dams' scandal.
Shortly after, in July 2019, Uhuru appointed then Labour Minister Ukur Kanacho Yatani as acting Treasury CS. He was confirmed in office in January 2020.
The former ambassador had served in Uhuru's second term cabinet as CS for Labour and Social Protection. He joined the Civil service in 1992, and has had a stint in politics and diplomacy.
From 1992 – 2015, Yatani served in different positions in Kenya's Public Administration. He started out as a District Officer Cadet before rising through the ranks to Senior District Officer, then District Commissioner in July 2002.
He was in 2006 elected Member of Parliament for North Horr constituency, during which he also served as an Assistant Minister for Science and Technology.
Between June 2009 and October 2012, he served as Kenya's Ambassador to Austria with accreditation to Hungary and Slovakia and Permanent Representative to the United Nations in Vienna.
Yatani made history in 2013 after being elected as pioneer Governor for Marsabit County, tasked with building the newly formed county from scratch.
He holds a Master of Arts in Public Administration and Public Policy, University of York, UK and a Bachelor of Arts in Economics from Egerton University.
At 2:30pm today, April 7, Yatani will step out of Treasury building carrying the synonymous briefcase, and read out his third budget statement for the 2022-2023 Financial Year, christened Uhuru's last budget.
The 2022/23 budget at a glance
This year's budget total expenditure is at Sh3.31 trillion, a slight decrease from the 2021/22 budget of Sh3.63 trillion.