Board accused of laxity in marketing Kenyan tea abroad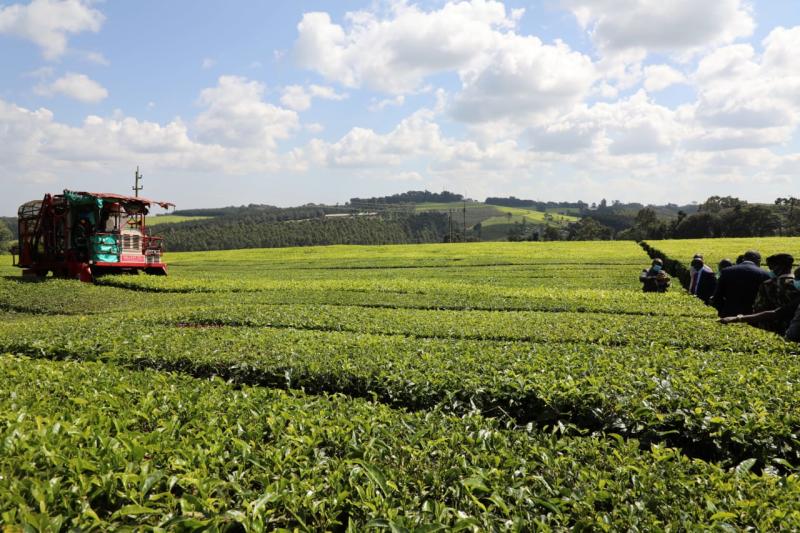 The Tea Board of Kenya has been accused of laxity in marketing tea at international markets.
Kenya Tea Growers Association (KTGA) chairperson Daniel Kirui has since written to the board's director Peris Mudida, accusing the agency of not doing enough to increase demand for local tea.
"Lack of aggressive marketing strategies in countries that are major consumers of tea and the board's failure to address challenges facing the tea industry is hurting farmers," said Mr Kirui.
He said increased cost of inputs had made growing of tea a tough call for farmers, especially with the low prices of Kenyan tea. Things would be different if the board did more to market the produce, he added.
Kirui said while overproduction of tea in the East African region contributed to the low prices, declining demand and undervaluation of tea at the Mombasa auction were of great concern to farmers.
He said his association planned to set minimum prices of tea for brokers representing their members at the Mombasa Tea Auction. "We also want to ensure proper valuation of tea so our members can reap maximum benefits from their efforts." "Prices currently offered at the auction do not even cover the cost of production and are therefore not sustainable. We feel unless measures are taken to correct this, the sector, which is a source of livelihood for many, is at risk of collapsing," he said.
KTGA's statement came as Kericho Governor Paul Chepkwony assured UK-based companies such as James Finlay, Unilver, George Williamson and Sotik Tea, that his administration will not increase taxes. "We will only charge what is legal. We will not increase taxes. We don't want to appear as if we want to punish our investors," the governor said.
And as the multinational companies embrace tea harvesting machines to lower cost of production, Chepkowny asked them to ensure the technology does not lead to job losses.