Humphrey Kariuki firm wants DPP orders freezing its bank accounts lifted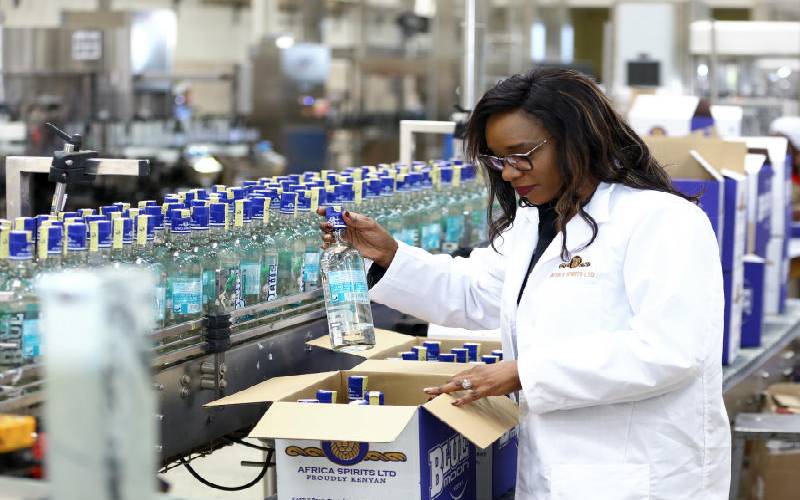 A company owned by billionaire businessman Humphrey Kariuki has accused the prosecution of dragging it into many court cases to scuttle its operations over tax evasion claims.
Africa Spirits Limited (ASL) through lawyer Cecil Miller told High Court Judge Luka Kimaru that there are multiple cases involving the same parties and on the same subject matter filed by the Director of Public Prosecution (DPP) seeking preservation orders against its bank accounts.
"This amounts to forum shopping and an abuse of the court process. The order sought for preservation of funds in the company's accounts was mischievous and irregularly obtained in Kiambu and served on banks but not on the bank account owners," said Miller.
According to Miller, DPP only obtained orders allowing investigators to access the accounts, but turned it to be freezing order in an attempt to deny the company access to its funds.
He accused the prosecution of not taking into consideration the welfare of hundreds of employees who have been going without salary because the company's accounts were closed without giving them a chance to be heard.
Miller submitted that during the period that the company is being accused of failing to pay taxes, they were issued with a Tax Compliance Certificate from Kenya Revenue Authority and wondered how the charges were brought up.
"No notice was issued to Africa Spirits Limited (ASL) to appear before the Commissioner of Taxes as required by the Tax Procedure Act of 2015 and the DPP can't demonstrate that this was done. There is a procedure for investigation, compliance and audit of tax issues which was not done," he said.
He added that KRA never subjected ASL to the Tax Investigation handbook and can't show any violation of the procedures to warrant the charges and freezing of the bank accounts.
Mr Kariuki filed the suit to contest the decision to freeze his company's accounts. The billionaire is facing charges of Sh41 billion tax evasion alongside the company's other directors.
Justice Kimaru adjourned the hearing to Thursday when both the DPP and KRA will submit their responses.