Now auctioneers' hammer ends dreams of transport investors as bad loans soar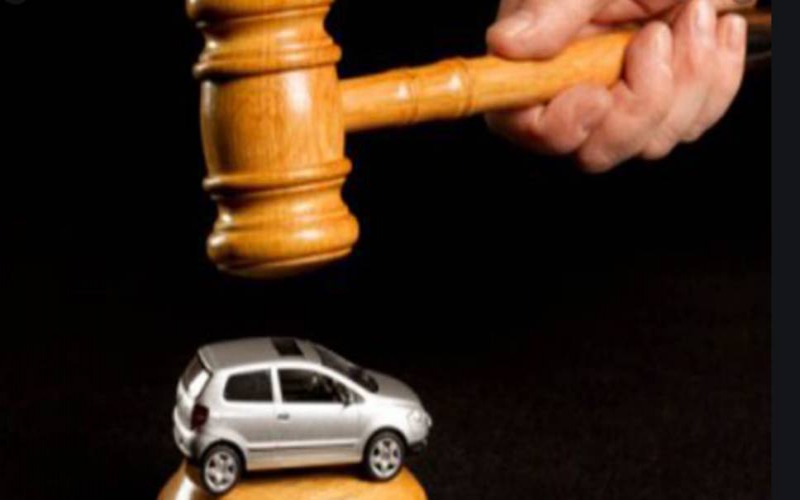 The old, rickety, yellow mini-bus squeaked noisily throughout the one-and-a-half hours' journey from the Standard Gauge Railway (SGR) station at Miritini, Mombasa County to Diani, Kwale County.
On close examination of the vehicle, I noticed that it had the initials TSV (Tourist Service Vehicle) and not PSV (Public Service Vehicle).
My colleague and I had enlisted the services of the van driver during a recent family vacation to the Coast where we came face to face with the harsh reality of the full impact of Covid-19 on the tourism and transport sectors in the country.
The owner of the vehicle can, however, count himself lucky to still be able to make a living, albeit outside his usual line of business, with tens of thousands of other players in the tour travel business being forced to shut down completely.
With the inflow of foreign tourists reducing to a trickle due to prohibitions on international travel, a lot of tour operators slid into bankruptcy. And those with loans had difficulty servicing them.
Data from the Central Bank of Kenya (CBK) shows that bad loans in the wider transport sector increased by Sh6.4 billion at the height of the pandemic following the restrictions of movement into five counties last year.
Non-performing loans (NPLs) - loans that have not been paid for more than three months - by the transport and communication sector increased by over a third to Sh27.5 billion in the three months to September last year.
"The transport and communication sector registered the highest increase in NPLs of 30.4 per cent (Sh6.4 billion) mainly attributed to the restrictions in movements across certain regions as a result of the Covid-19 pandemic," said CBK, the financial regulator, in a statement.
Earlier in the months of May and June, our driver and many others who eked out a living transporting passengers disembarking from the SGR train to their final destinations were rendered jobless.
This is after President Uhuru Kenyatta prohibited the movement of people into and out of four counties - Mombasa, Kwale, Kilifi and Nairobi.
The ordinance affected the operations of the SGR as well. Since it started operating some four years ago, Kenya Railways Managing Director Philip Mainga once told this reporter that Madaraka Express had never delayed even for a minute.
But for two months following the outbreak of the deadly coronavirus in the country in March last year, the train service was grounded altogether.
Over 200,000 passengers who would ordinarily have used the train, according to official data, disappeared.
This not only wiped out Kenya Railways' earnings for the period, but also for a lot of transport players, including tour travel firms as well as taxi and matatu operators who feed off the railway service.
Moreover, the suspension of international and domestic passenger flights ate into airlines' earnings, with national carrier Kenya Airways being forced to dramatically cut the salaries of its employees.
Realising that the pay cut was not enough, the airline went on to put some of its workers on the chopping board.
Visitor arrivals at Kenya's two main airports - the Jomo Kenyatta International Airport (JKIA) and Mombasa International Airport (MIA) - declined by 71.5 per cent from 1,544,850 in 2019 to 439,447 last year, according to figures from the Department of Immigration Services Kenya.
Dwindling visitor arrivals did not only result in low earnings by airlines. Tourism earnings also dropped substantially. As a result, the pandemic-hit aviation and tourism industries shed Sh166.3 billion last year as countries restricted movement into and out of their territories, official data shows.
This was a dip of 86.5 per cent, with the National Treasury attributing it to "a significant decline in transport services and travel receipts as a result of the uncertainty associated with the Covid-19 pandemic and the resultant containment measures."
The worst period for the Coast economy, whose bedrock is the tourism industry, was between April and July last year when MIA received a total of three visitors only.
In April and May, not even a single soul landed at the airport. In June, there were two visitors and one in July. Between April and June 2019, the airport received 19,902 visitors. This translated into a lot of business, not just for the hotels, but also for transport companies.
Jerry Rapudo, operations manager, Shades Africa Travel, noted that most tour operators depend on international business.
But the demand for international travel has been remarkably low. The domestic market, which has kept many companies afloat through these tough times is, however, tiny and erratic.
"Most people would prefer driving themselves to places such as Naivasha to Kisumu," said Rapudo, noting that even the Easter demand is minimal.
He explained that a lot of tour travel operators had taken loans from Toyota Kenya's financing division known as Tsusho Capital.
Through Tsusho Capital, Toyota would advance the operator a vehicle for which they would pay a down payment of like 10 per cent. They would then pay the Japanese car manufacturer the rest of the money in monthly instalments.
The loans were given to both the big tour travel firms and freelance individuals. "Unfortunately, most of the people have not been able to service the loans. And so Toyota came for their vehicles," said Rapudo.
Even banks, which had restructured the loans following the end of a six-month period in which they had struck an agreement with CBK to offer loan repayment holidays to borrowers distressed by Covid-19, are said to have started auctioning the vehicles.
"A number of people who owned tour vehicles and did not have loans turned those vehicles into something else," he added.
It is not just tour and travel operators who were negatively impacted.
The dusk-to-dawn curfew also restricted the movement of people within major cities such as Nairobi and Mombasa, with ride-hailing taxis such as Uber, Bolt and Little Ride taking a major hit from these measures.
Until the country announced its first case of Covid-19 on March 13 last year, the popularity of taxi-hailing apps had been on a roll.
Many Kenyans had taken out loans to buy cars, which they turned into online taxis.
In 2018 Stanbic had entered a partnership with Uber and CMC Motors to provide drivers with the Sh835,000 low-cost vehicles at 14 per cent interest payable over three years.
However, in July last year, Stanbic Bank advertised the auction of 72 vehicles, including 31 Suzuki Altos operating under the Uber Chap Chap service.
The tiny cars' 800cc engine capacity means their fuel consumption is comparable to the three-wheeled tuk-tuks.
The pandemic, however, found the digital taxi providers already in a precarious position.
Earlier in 2019, Stanbic had announced the auction of 13 Suzuki Altos belonging to Uber drivers who had defaulted on their loans. A tough business environment characterised by increased competition left the Uber drivers a despondent lot.
David Muteru, the chairman of the Digital Taxi Association of Kenya, which represents drivers using e-hailing platforms, estimates that there are not more than 200 Suzuki Altos being used as Uber taxis on Kenyan roads from a peak of 800 at the beginning of the financing deal.
"In reality, our guys are being auctioned," said Muteru, who reckons that close to 40 per cent of the online taxi borrowers have defaulted on their loans. He, however, could not explain how they reached the figure.
Other than Stanbic, Uber had also partnered with Sidian Bank to finance drivers to own cars.
By September 2018, the two lenders had advanced loans to more than 500 Uber drivers under their respective partnerships with the taxi-hailing company.
The growing popularity of e-hailing taxis pushed the number of PSV licences issued between January and December 2019 down by 10.3 per cent to 63,938 from 57,949 previously, according to official data.
"This was mainly due to increased licences issued to PSV taxis using mobile apps and registered PSV Saccos and companies in 2019," said the Kenya National Bureau of Statistics.
A year later, as many people stayed home and movement at night was prohibited, a lot of online taxis found themselves with reduced income.
The closure of schools also meant many institutions had trouble repaying their loans.
It is not just the transport sector that had it tough during this period. Official data shows that bad loans surged to Sh431.7 billion by end of January 2021.
And with a total loan book of Sh3 trillion, it means that for every Sh100 that banks have lent out, Sh14 is a bad loan.
This is an increase from just over Sh12 in January last year.
Shades Africa Travel's Rapudo is, however, bullish that things have started looking up, especially with the rollout of the Covid-19 vaccines in rich countries.
"Right now things are looking up with the coming of the vaccines," he said.