Battle for broadband hots up as firms jostle for subscribers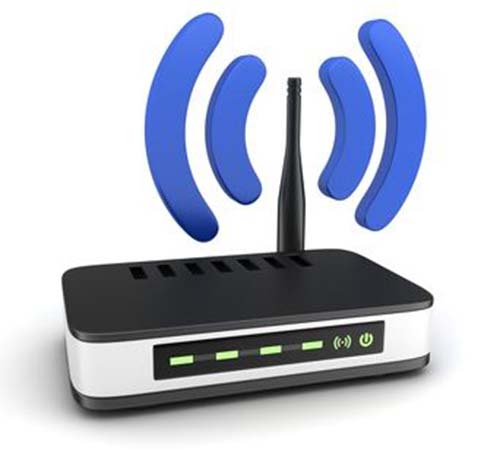 Internet Service Providers (ISPs) are locked in a bruising battle for subscribers as more Kenyans look up to connecting their homes and businesses to high-speed broadband.
This is encouraged by falling costs of infrastructure deployment, accelerated development of real estate and improvement in infrastructure across urban centres, which have fuelled investment in high-speed broadband by the service providers.
Today, new and smaller ISPs are turning the tables and commanding a larger share of the market previously held by larger players.
The industry regulator, the Communication Authority of Kenya's (CA) data indicates that ISPs which once enjoyed a commanding lead in the sector five years ago are losing market share to new arrivals.
While Wananchi Telecom still commands a 34 per cent lead in the market with 112,600 subscribers under its Zuku brand, the company has seen a 10 per cent drop in its share over the past four years.
Fibre networks
Liquid Telecom, Access Kenya and Telkom Kenya rounded up the list of top five Internet service providers in 2014, with 17, 13 and 12 per cent in market share respectively.
Today, none of the three appears on the top five with their market share dropping to 3, 4 and 1 per cent respectively. This comes even as the number of overall fixed broadband subscribers in the country increased by 400 per cent over the same period.
This means new players in the market are expanding their fibre networks and market share at a faster pace than traditional service providers did four years ago. In addition, operational challenges and shareholder wrangles among some ISPs that once commanded a lead in the market has slowed down deployment, giving new entrants the impetus to grow.
Launched more than 20 years ago Zuku's parent company Wananchi Online pioneered the ISP business in Kenya and commanded a lead in the market for most of that time.
However, the company has been stuck in shareholder wrangles for several years, dampening new investment and product development.
The firm last year signed a deal to sell off its corporate and business unit to little-known firm Synergy Communications - more than two years after the board gave approvals on the same.
Although the Competition Authority of Kenya has okayed the move, it is uncertain when the planned acquisition will happen owing to at least two pending legal suits.
Other service providers have taken advantage of the confusion at Wananchi Online to step up the deployment of their networks and gain market share. Leading mobile service provider Safaricom has more than doubled its market share from eight per cent in 2014 to 20 per cent and is on course to wrest the lead in the market from Zuku in the next quarters.
According to the company's financial report for the first six months of the current financial year, Safaricom has connected 25,000 homes to the Internet with another hundred thousand homes near its fibre network awaiting connection.
Last year, the telco formed a new unit to spearhead fibre deployment across the country and has since plugged in 141,000 homes to its network. Other service providers have opted to take a different approach towards rolling out their networks.
Poa Internet, a new service provider first piloted in Nairobi's Kibera slums as an affordable offering for low-income earners is replicating its model across more estates in Nairobi.
In July the firm launched a Wi-Fi network in Kiambu's peri-urban town of Ting'ang'a that provides unlimited connectivity for homes and businesses within a 48sq km radius. The firm has had relative success with similar networks in Kibera, Kawangware, and Jamuhuri estates, and is looking forward to replicating it across rural communities in neighbouring counties that have been overlooked by service providers. The firm now has the fifth largest market share and towers above Internet Solutions, Liquid Telecom and Telecom Kenya that once commanded a lead in the market.
One result of the widening market will be lower costs and product differentiation that will help bring more people online and enhance users' experience. This is key in ensuring the value local Internet users get from the resource is in tandem with the money spent and their goals for seeking an Internet connection.
Data from the industry regulator indicates that Kenya's Internet penetration is more than 90 per cent. However, almost all of these users are using their mobile phones to access the Internet often for communication over social media.
This means most users are yet to fully exploit the full potential of a fast broadband connection.
According to the Alliance for Affordable Internet, the minimum amount of Internet that will translate to meaningful value to users is at least 1GB of data spread over a month.
With the greater majority of Kenyan households classified as low-income, service providers still have a lot of work to do in terms of delivering affordable high-speed broadband to the rest of the population.
"African internet has for too long been dominated by the challenge of a digital divide, with the rich and urban long since fully connected, but low-income and rural Kenyans hidebound by a lack of internet infrastructure and poor access to affordable services" explained Poa Internet Chief executive Andy Halsall during a recent launch.
Multinational tech giants have similarly jumped on the bandwagon and are leveraging partnerships with local service providers to get a slice of the market and draw valuable insights to help expand across the region.
Microsoft has partnered with Mawingu Networks to use white spaces - idle TV frequencies - to roll out Wi-Fi hotspots across rural areas.
Mawingu first deployed in Nanyuki and Laikipia counties where more than 1,000 Wi-Fi hotspots now link hundreds of homes and businesses to the network. The company recently secured a Sh400 million facility from the US Overseas Private Investment Corporation to expand its network. It is set to roll out in Samburu and Isiolo.
The entry of tech giants into the fray is causing jitters among local service providers who are concerned that the technological scale of the former gives them an upper hand in the market.
Sub-marine cable operator Seacom carries 70 per cent of the Internet bandwidth to Kenya. The company recently launched a new enterprise unit that will retail broadband to businesses across the region.
This means the firm will have a strong presence in both the wholesale and retail broadband markets, giving it an edge over other ISPs.
However, there has been concern that lack of data protection laws to regulate the data technology companies access through such services is exposing Kenyan users to exploitation.
Earlier this year, Facebook fought allegations of harvesting users' data through its Express Wi-Fi service launched in Kenya last year.
Such concerns are bound to intensify as the wide-scale adoption of high-speed broadband provides consumers with more access to social, video, financial and gaming apps to users' exposure and vulnerability.
Lawmakers insincere on fuel tax
Kenyan lawmakers last week voted to defer the 16 per cent VAT on petroleum products through amendments to the Finance Bill, 2018 arguing the levy woul