Kenya is not 3rd Highest in Corruption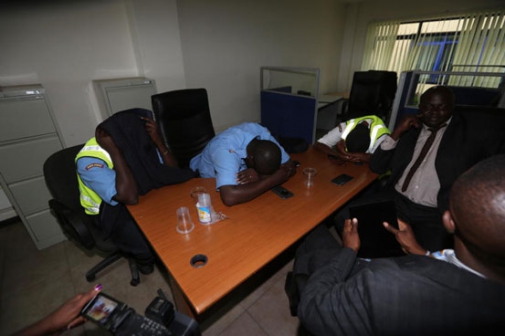 SUMMARY
In the 2012 and 2013 edition, Kenya's score stood at 27 out of 100 with 100 indicating very clean and one indicating highly corrupt
In 2014 and 2015, the country's performance improved marginally before dipping once more last year to settle at 26
The issue of corruption has been central in Kenya's campaign period leading up Tuesday's general elections.
The opposition coalition NASA has particularly used the vice to hit out at the ruling Jubilee administration repeatedly over untamed corruption which they claim has grown in the country over the last five years.
"One out of every Sh2 of public funds spent in development is lost to corruption...Transparency International (TI) has now ranked Kenya the third most corrupt country in the world alongside Nicaragua, Bangladesh, Cameroon and the DRC," Raila Odinga told supporters at a political rally in Kakamega last Thursday.
This claim is however overstated. In the latest rankings by Transparency International, Kenya has been placed at position 145 out of 176 economies in the corruption index meaning the country beats 30 other countries out of the listed 176 countries in terms of absolute rankings.
This has put the country in the same range as Nicaragua (145) and Cameroon (145), but somewhat higher than the DRC and Cambodia that have both been ranked at 156.
However, data from previous editions of the Transparency International index notes that Kenya's corruption perception has remained practically stagnant over the last five years while comparative countries in the region have witnessed marked improvements.
In the 2012 and 2013 edition, Kenya's score stood at 27 out of 100 with 100 indicating very clean and one indicating highly corrupt. In 2014 and 2015, the country's performance improved marginally before dipping once more last year to settle at 26.
"Despite the adoption of a few anti-corruption measures including passing a law on the right to information, Kenya has a long way to go," stated TI in it's report last year.
"President Uhuru expressed frustration that all his anti-corruption efforts were not yielding much. He may need new strategies as Kenyan citizens go to the polls in 2017."