Help homeless people
EDITORIAL
By Editorial | Jul 26th 2021 | 1 min read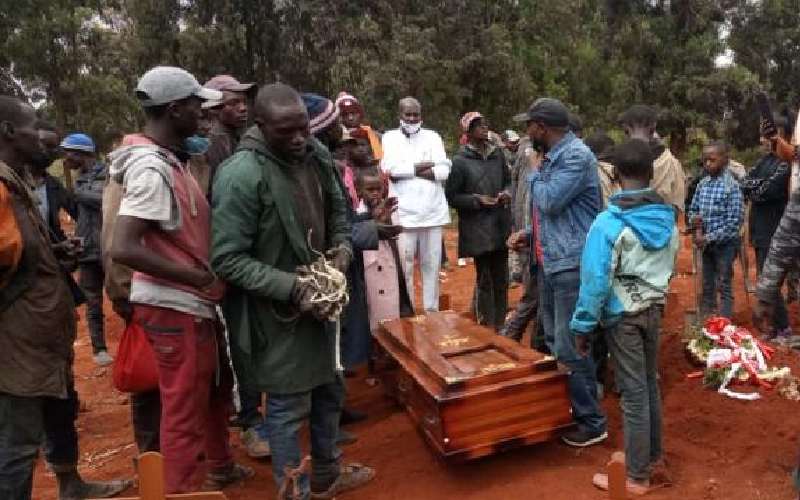 Last week, KTN aired a moving story of street families picking the body of one of their own at City Mortuary for burial at Lang'ata Cemetery.
The street boy named Kamkono, they said, had succumbed to hunger. The stinging July cold could have hastened his death.
During Kamkono's send-off, one of his friends posed a good question: "There is an agency that deals with street people and it usually gets millions of shillings. Where does the money go?"
Indeed, we have Street Families Rehabilitation Trust Fund (SFRTF). Unfortunately, its impact is hardly being felt by those it is supposed to benefit.
The number of street people is the same if not higher than in 2003 when SFRTF was established. In the 2020/2021 budget, the Fund was allocated Sh231 million. It should have used the money to, among others, alleviate suffering and avert needless deaths in the streets.