Financial advice from five self-made millionaires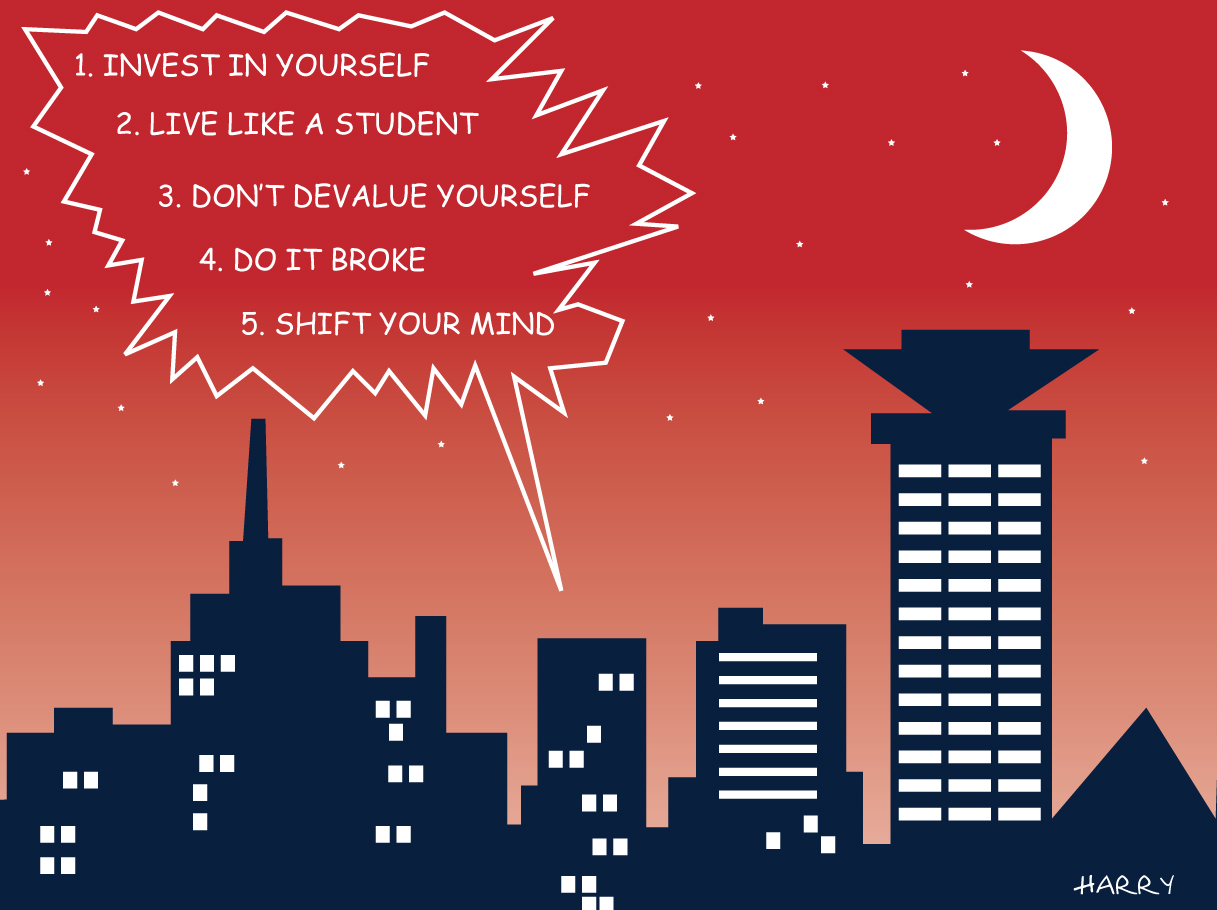 There's no shortage of money advice. Even those who have no money seem to have something to say about how to make and maintain wealth. While their ideas might have some wisdom, the best people you can learn from on money matters are self-made millionaires. They've probably been in your shoes and have managed to beat the odds and gain financial freedom.
Here are some golden money lessons from top self-made millionaires and billionaires.
1. Warren Buffet: Invest in yourself
With a net worth estimated at 85.3 billion US dollars (Sh8.69 trillion), Warren Buffet started working the paper route as an 11-year-old boy. He bought some farmland with the money he made from his paper route and by the time he was 15, he was worth about $6,000 (Sh611,538).
He's the third richest man in the world after Microsoft's Bill Gates and Amazon's Jeff Bezos. He's the chairman and the largest shareholder of Berkshire Hathaway, a investment company which owns companies such as Geico, Clayton Homes and Dairy Queen.
He also has stakes in Coca-Cola and American Express. Considered as one of the most successful investors of all time, the 88-year-old Buffet says that the best investment you can make is in yourself. "Nobody can take away what you've got in yourself, and everybody has potential they haven't used yet," he said in an interview with Forbes.
2. Mark Cuban: Live like a student when starting a business
He is an investment titan and the billionaire owner of the Dallas Mavericks. Cuban started out as a bartender and salesperson before later setting up his own company, MicroSolutions – which he later sold for $6 million (Sh611m) in 1990. He made about $2 million (Sh203m) profit from that deal.
Five years later, he teamed up with a friend, Todd Wager to create an online streaming audio platform called broadcast.com. It was bought by Yahoo in 1999 for $5.7 billion (Sh580b) in stock.
Mark Cuban is also famous as one of the "shark" investors on the TV show Shark Tank. Cuban advises young entrepreneurs to have frugal lives when starting out. "I did things like having five roommates and living off macaroni and cheese, and I was very, very frugal. I had the worst possible car- those types of things."
3. Suze Orman: Don't put yourself on sale
Personal finance expert Suze Orman founded her company, The Suze Orman Group in 1987. Before then, she had worked as a waitress and opened a restaurant with money borrowed from friends and family. After losing money through a broker, she trained as an account executive for Merrill Lynch.
She then became the vice president of investments at Prudential Bache Securities but left to start her own company. One of Orman's best financial advices is to not devalue oneself. "When you devalue what you do, it becomes inevitable that you- and those around you- devalue who you are," she cautions. This means that you shouldn't settle for less than you rightfully deserve when it comes to remuneration for your time and service. Always negotiate salary offers and ask for salary raises.
4. Daymond John: Do it broke
Daymond John is a tenacious entrepreneur who, on a shoe-string budget, created the urban streetwear brand FUBU which is now worth $6 million (Sh611m).
Daymond's journey to success was filled with various roadblocks and false starts -- from losing the first $800 dollars (Sh81,538) he ever made to pay for car repairs after an accident, losing another $16,000 (Sh1.63m) after throwing a poorly attended party, to sinking almost $100,000 (Sh10.19m) into a makeshift factory in the company's early days.
He learned that sometimes, your best work comes when you're pushed against the wall. "It makes you work things out and figure things out and get it done without the tool of money giving you a superficial high," he says.
Talking about how starting out broke was an advantage for him, he said "it forces me to think things through, to assess a situation from all sides, to take my time until a solution becomes clear." Read more on Daymond's idea in his book The Power of Broke: How Empty Pockets, a Tight Budget and a Hunger for Success Can Become Your Greatest Competitive Advantage.
5. Oprah Winfrey: Shift your mind
Oprah rose from a life of poverty and instability to become one of the most influential and richest women in the world. The media mogul who is CEO of the Oprah Winfrey Network, was sexually molested and got pregnant as a teenager -- the baby died shortly after birth.
She later won a beauty pageant and became a news anchor at ABC News. Oprah believes that your mind defines your life. "The greatest discovery of all time is that a person can change his future by merely changing his attitude."