Treasury seeks consultant to manage ballooning debt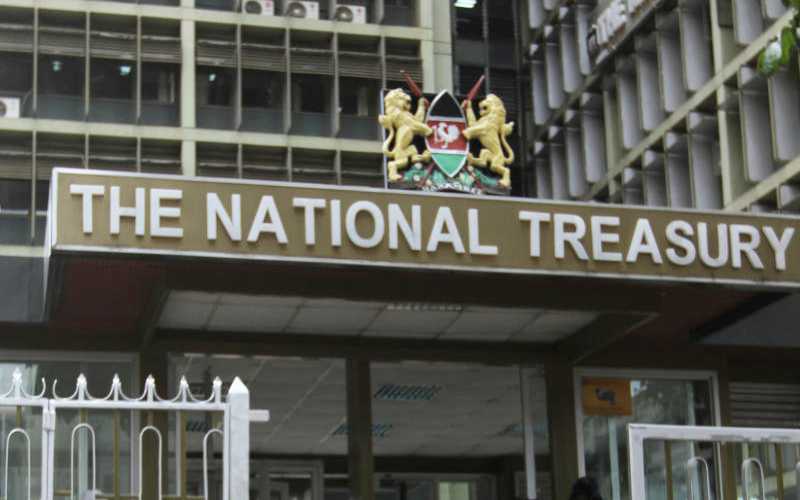 Highly indebted Kenya is now seeking the services of an international advisory firm to help it manage its huge debt liabilities.
On Tuesday, the National Treasury published an expression of interest seeking the services of a "highly reputable and experienced" advisory firm to help it restructure external commercial debt in what is aimed at easing the country's debt burden.
The successful firm is expected to advise Treasury on how to manage its liabilities, especially on repayment of expensive loans that are about to mature.
The Treasury is preparing for the fourth Eurobond with Kenya allowed to borrow up to Sh780 billion from the international financial markets under the three-year programme it has with the International Monetary Fund (IMF).
A big chunk of this money will be used to refinance maturing loans.
"The Government of Kenya through the National Treasury seeks to appoint a sovereign debt advisory firm to support Treasury in debt liability management of respect to its external commercial debt," said Treasury in a tender notice yesterday.
Treasury said the successful advisory firm will provide liability management advisory services to the State through the National Treasury in what is aimed at restructuring some expensive external debt.
This will help to lower their interest and the risk of default. Bidders should have five years of experience in providing sovereign debt advisory services in low and emerging economies.
This is aimed at giving Kenya some breathing space in the repayment of its debts, having so far benefited from a debt service suspension initiative under the G-20 countries.
The six-month repayment holiday helped reduce debt service by about $640 million (Sh69.1 billion) in 2021. But this, some critics argued, was just a painkiller.
Kenya, they noted, needed to undertake serious restructuring of its debt. Under the programme with IMF, the National Treasury will be allowed to issue Eurobonds of up to Sh508 billion, which will be used to refinance maturing loans.
Because Kenya doesn't have enough foreign exchange reserves to retire all of its external loans, most of which are denominated in dollars, it has to borrow to repay some of the loans.
However, the plan is to use cheap loans to pay an expensive one - thus lowering the cost and risk of the underlying credit.
Kenya, said the IMF, did not have the headroom to take more commercial loans such as Eurobond and syndicated loans from commercial banks.
IMF Treasury and Central Bank of Kenya (CBK) officials have requested to be allowed to take on expensive loans for project financing and debt management operations.
While agreeing to Kenya's request, IMF insisted the funds be used to "finance projects that are critical for development and have high economic and social returns and for which concessional financing is not available."
In a letter of intent to IMF Managing Director Kristalina Georgieva, Treasury Cabinet Secretary Ukur Yatani and CBK Governor Patrick Njoroge said Treasury will establish an investor relations unit to strengthen communication with the world.
Kenya's share of commercial loans, which had risen to Sh1 trillion by end of 2019, declined last year after receiving lots of cheap credit. So far, Kenya has borrowed over Sh1 trillion of commercial loans, a big chunk in sovereign bonds denominated in dollars.
By end of February, for every Sh100 Treasury earned from taxes, loans and grants, Sh38 went to repaying debts and Sh38 went into salaries and administrative costs by ministries.