Tullow to raise crude trucking to Mombasa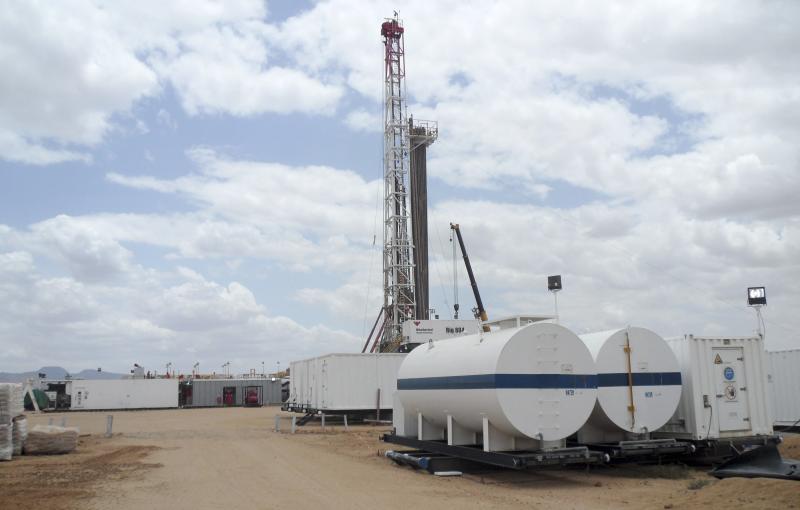 Tullow Oil expects to increase the amount of crude oil transported from its Turkana fields to Mombasa by over 1,400 barrels per day from April.
The oil exploration firm said in a press release to newsrooms on Wednesday that the new output would be realised once the Early Oil Pilot Scheme (EOPS) was fully operational.
Currently, the firm transports approximately 600 barrels of oil per day to Mombasa by road.
"The trucks are currently transporting approximately 600 barrels of oil per day and this is expected to increase to 2,000 barrels once the EOPS is fully operational in April 2019," read the press release.
The transfer of stored crude oil from Turkana to Mombasa by road commenced on June 3 last year in a ceremony that was attended by President Uhuru Kenyatta and his deputy, William Ruto.
The first truck arrived at the Kenya Petroleum Refinery Ltd in Mombasa on June 7. The oil is being stockpiled there for export by 2022.
Tullow said so far, over 70,000 barrels of oil have been transported to Mombasa.
Tullow plans to undertake oil development in Lokichar in a phased approach, starting with a foundation stage producing 80,000 barrels of oil a day.
The Ngamia field - where the popular Ngamia 1 well that had the first substantial discovery is located - and the Amosing and Twiga fields will be developed at the foundation stage.
Wells sunk at the three fields will produce about 230 million barrels over time. There are four other fields where Tullow has been prospecting in Lokichar - Etom, Erut, Agete and Ekales.
Tullow said the Kenya development plan was progressing well and that it continued to target a final investment decision (FID) in late 2019 and first oil in 2022.
Major stoppages
The Lokichar fields have experienced major stoppages since oil was discovered in 2012 owing to differences between Tullow and the community.
These have had the impact of slowing down works.
The biggest was experienced last year when the company had to suspend operations, including trucking of crude oil to Mombasa.