How Chinese traders are pushing African SMEs out of business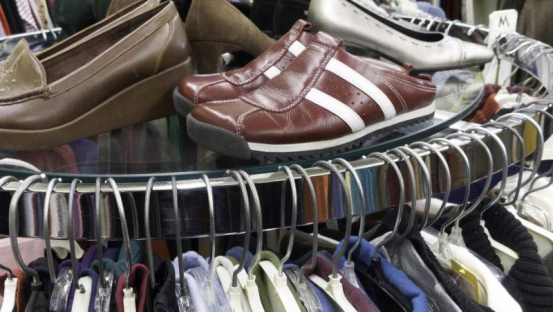 On the bustling Boulevard du Centenaire Street in downtown Dakar, Senegal, virtually everybody has a story to tell about how the area is rapidly transforming into "Chinatown".
A walk in the small business district clearly shows how much the Chinese have come to own the town due to the huge presence of shops and Chinese products, which are becoming increasingly popular with consumers.
Stretching on two sides of a busy road from the city centre, shops are lined up packed with commodities including clothing, kitchen items, handbags, shoes, electronic gadgets and mobile phones.
Senegalese are concerned that the Chinese traders are flooding the local market with counterfeit goods and pushing them out of business. They say the market is simply driven by demand and supply because the stuff from Asia is cheap.
Increasing competition from the Chinese has, on the positive side, inspired some young people to set up businesses but has put off those who used to travel to China to purchase the same goods and sell them at a higher price.
Shekh Diop, a Senegalese, runs El Hadji Saliou Kante shop in Chinatown and sells women's accessories and shoes. He inherited the shop from his father 10 years ago.
He says before the Chinese influx, his father used to travel to China and Thailand to buy commodities for sale because there was a big market for them but now with the Chinese opening similar shops, sales have gone down.
Bale Elimane Guaeye, head of the investment monitoring department of Apix, an investment promotion and major projects agency, says Chinese-owned establishments have multiplied in recent years and supply local demand for products such as household items, clothing and shoes.
"This has not only met the needs of local residents but also stirred entrepreneurial ambitions among young people," he says.
NOT BROKEN LAW
One of the foreign traders is Aiming Hui from Hunan province, China. She owns a shop in Dakar and says she has been in the town for seven years now and sells clothes and shoes, all shipped in from China.
She is just one of the more than 200 Chinese who have shops in the town.
"I own this shop with my brother. We sell mostly to the local traders in bulk," says the 34-year-old, adding that instead of the Senegalese traveling to China to purchase the same things as they did before, it is easier and cheaper for them to buy from them.
"We have not broken any laws, so there is absolutely no reason for anybody to hate us. We are simply doing business," said Ms Hui.
She employs young men from Guinea Bissau to help in the shop. It is cheaper to employ non-Senegalese, she says.
Monthly pay for one of the salesmen is about Sh6, 000. "No Senegalese will accept to be paid that so we give the opportunity to those willing, who are foreigners," says Ms Hui.
Her work is mainly to supervise the employees and make sure the shop runs smoothly while her brother travels to China at least twice a month to buy the supplies and ship them to Senegal.
"We sell our items cheaply, that's why people will always buy them and resell," says the trader, adding that in her shop the most expensive shoe costs about Sh1,500.
"Also, what we sell here can only be bought in China and cannot be found locally, which is why we have many people buying."
Their peak months are during religious festive seasons "but we have our supplies shipped in monthly because the demand is growing," says Ms Hui.
The economic relationship between China and Africa has grown over the years and is projected to expand more. But China's huge presence on the ground is causing grumbling.
The Chinese are now doing everything from road construction and mining to selling vegetables, fruits and maize as small traders. It is estimated that there are one million Chinese living in Africa.
Senegal is just a representation of how the Chinese provide unfair competition by flooding the market with products at lower prices, thereby edging out local businesses.
African traders have raised concern that the Chinese are involved in the same businesses with them instead of concentrating on the mega investments.
Business analysts say the lack of mechanisms to cushion small and medium enterprises from foreign competition is likely to push local traders out of the market.
They say the Chinese should concentrate on investments in the formal sector such as infrastructural projects and mining, and should not compete with locals whose livelihoods depend on hawking and other petty trade.
In Kenya, the Chinese have been accused of selling inferior or fake mobile phones and other commodities. Hawkers in Nairobi took to the streets a few years back to protest the presence of Chinese retail traders in the city.
It is also reported that some Chinese are engaging in small-scale farming and fishing in Kisumu and Kisii.
In Tanzania, there is a reported increase in petty traders of Chinese origin in Karioko market in Dar es Salaam. The traders now own shops and the town is slowly transforming to another Chinatown.
A Chinese man made headlines in 2015 in Zambia when he was spotted roasting maize for sale at the University of Zambia. A Chinese woman was also seen selling vegetables in Lusaka market.
In Lesotho, the Chinese have been reported selling cakes, loose cigarettes and even beer at retail prices, which is against the law, while in Congo Kinshasa Chinese-owned shops are abundant in the city, selling everything from textile to electronics.