New survey faults Insurance firms' poor customer service for low uptake
Insurance companies have not been serving customers well leading to low insurance uptake in the country.
A new survey by audit firm KPMG East Africa found that 80 per cent of insurance companies in Kenya admitted that they do not have the best customer care in the industry, with close to 50 per cent saying customer service is their biggest problem.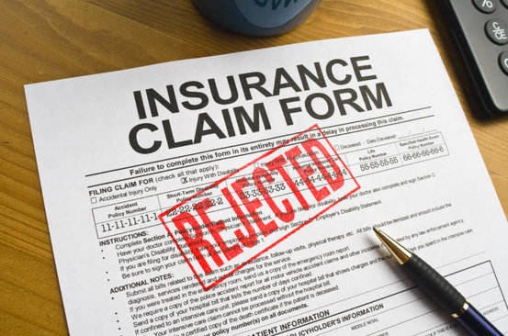 Insurance penetration in the country has stagnated at around three and four per cent due to what some observers have attributed to the industry's bad image.
Failure to pay claims in time has been singled out as the main reason Kenyans have shied away from insurance products.
In his 2016-17 budget speech, Cabinet Secretary for National Treasury Henry Rotich proposed to bring down the period under which customers should be paid
"To protect insurance policy holders from long delays in settlement of their claims, I am proposing to reduce maximum time in which a claim should be settled from 90 days to 30 days," said the CS in his budget speech.
According to KPMG report, 10 per cent of the respondents' percent believe that their customer care is wanting. Even worrying is the fact that 85 per cent of insurance organisations surveyed use customer data when forging the company's overall strategy.
The survey revealed that gaps exist between using the customer data for day to day selling and relationship management and using customer data for overall strategy. The bottom line is organisations need to empower the integrated process owners. It is not enough to develop innovative targeted products and fail in delivery.
"The next generation customer wants a relationship manager who understands their needs interests and offer services that support, enhance and protect their pursuits" said KPMG's East Africa market Lead, James Norman.
Between January and March 2016, the sector started plunged into a Sh166.4 million loss as it grappled with huge claims and expenses.
This underwriting loss in general business was a decline of 279 per cent from the same period last year when it recorded an underwriting profit of Sh92.7 million, according to a quarterly report by the Insurance Regulatory Authority (IRA).
Private motorists
The script was not that different in life business where the sector recorded a net loss of Sh216.8 million in the period under review compared to a profit after tax (PAT) of Sh905 million in the same period in 2015.
In the same period in 2014, life business recorded a profit after tax of Sh1 billion.
Nearly half of the 36 insurance companies, 17 insurers, recorded an underwriting loss with motor insurance inflicting the hardest blow. Increased claims by private motorists saw the insurance companies record an underwriting loss of Sh535.1 million in the period under review.
Kenya to avoid local debt, faces higher costs abroad
Kenya may face higher borrowing costs abroad due to a bigger 2016/17 budget deficit but its improved management of domestic borrowing will avoid the kind of spike in government debt yields seen in the local market in late 2015, the IMF said.