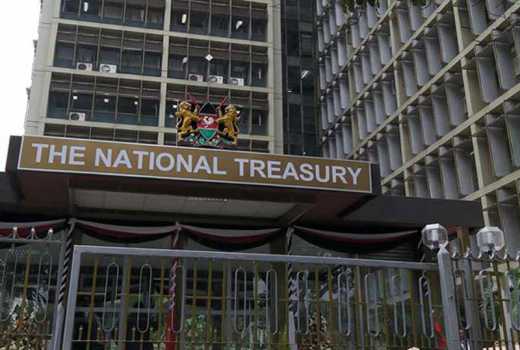 Reckless lenders will be slapped with hefty fines according to a proposed law that seeks to regulate all providers of financial products and services.
The Financial Markets Conduct Bill 2018, which Treasury hopes will inject discipline into the financial sector, is also deliberately tailored to convince lawmakers to drop their hard stance on the interest rate cap.
The key selling point of the Bill is the introduction of the Financial Markets Conduct Authority, a new body that will be responsible for policing the behaviour of lenders.
Other bodies that have been established to ensure that lenders are well-behaved include the Financial Sector Ombudsman and the Financial Sector Tribunal.
The proposed law, which is likely to rope in previously unregulated financial providers such as non-deposit taking microfinance institutions, also frowns against predatory lending, hitting lenders who knowingly push borrowers into financial distress with a fine of Sh20 million or a five-year jail term.
To offer their services to retail financial customers, lenders will be required to have a financial conduct licence - their version of a certificate of good conduct.
Financial product
"A person shall not provide, as a business or part of a business, a financial product or a financial service to a retail financial customer unless that person has a financial conduct licence," reads the new Bill.
Lenders will not sell loans outside of prescribed hours, and variation of interest rate is also prohibited, with offenders being fined Sh5 million for the first offence and Sh10 million for a repeat.
Those who enter into a credit contract without a written statement will be fined Sh5 million.
If the proposal becomes law, lenders will also have to be very careful about how they approach potential borrowers.
Financial service providers shall not solicit an application from retail financial customers with whom they come into contact by chance.
The authority will also establish specific hours within which financial service firms will be allowed to trade loans. Looking for customers outside this time could prove costly.
Contravening any of these should they become law will attract a fine of Sh5 million or two years in prison for first offenders. A repeat offence will attract a Sh10 million fine or five years in jail.
The Bill also intends to guard against reckless lending. Lenders will be barred from entering into a regulated credit contract with a borrower if that credit is likely to expose the borrower to "substantial hardship."
Doing so could attract a penalty of Sh10 million the first time and Sh20 million in subsequent cases.
Loan contract
Additionally, lenders will be prohibited from having clauses in loan contracts that purport to increase the credit limit without the consent of the borrower. And in cases where it is there and agreed by the customer, lenders will have to determine that it will not result in substantial hardship to the borrower.
In addition, financial institutions may no longer market their loan products to customers without express permission from the clients.
"A lender shall not, unless otherwise permitted by the regulations or any other law, communicate with a borrower who is a retail financial customer as part of marketing activity unless the borrower's application for the provision of credit has expressly agreed."