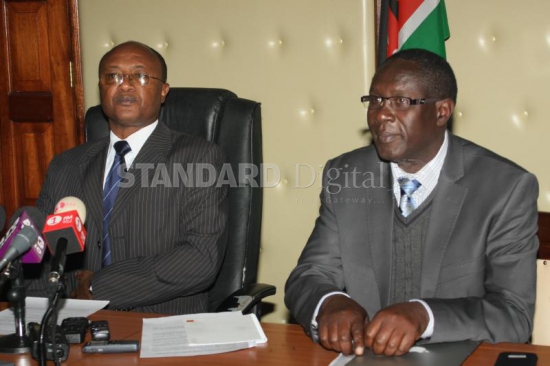 Kenya is pushing for an East African policy towards the registration of SIM cards and eradication of counterfeit phones in an attempt to reduce insecurity in the region.
This comes on the back of repeated terrorism-related activities that have beset the country over the last three years leading to the loss of over 200 lives and injuring many. The Kenyan government now wants Uganda, Burundi and Rwanda to follow in its footsteps and register SIM cards issued to subscribers and create a database of all mobile phone subscribers within their respective boundaries.
"As has been experienced in the entire East African region, expansion of mobile communications services has brought public security concerns including the use of mobile handsets to facilitate kidnaps, fraud, terrorism, drug trafficking, and money laundering among others," said Communications Authority of Kenya Director General Francis Wangusi.
"To date, criminal elements in our country procure unregistered SIM cards from neighbouring countries and use them for criminal activities," explained Mr Wangusi, who was speaking in Nairobi during a workshop for telecommunication stakeholders from the Northern Corridor Infrastructure Framework partner States who were meeting to discuss the harmonisation of SIM card legislation.
His views were echoed by Ministry of Information, Communications and Technology PS Joseph Tiampati, "Given the ease in movement of persons within the region, isolated registration efforts would not be effective enough as criminals can obtain SIM cards from countries that do not register theirs and cross over to countries with registration requirements hence circumventing and defeating the objectives of registration."
Read More
"There is therefore the need to close this loophole by harmonising registration of SIM cards and possibly sharing such information for management of crime in the region."
If implemented, the policy will affect major African and international mobile service providers operating in the region including MTN, Airtel, Africell, Tigo, Econet, Smile Telcom, Africel among others. This is the latest move in ongoing efforts to align the region's telecommunications sector to the East African Integration process.
Track criminals
Last year, presidents of Kenya, Uganda and Rwanda launched the One Area Network, which is said to have lowered cross-border calling charges by as much as 60 per cent. Aside from a uniform policy on the registration of SIM cards and uniform taxes on voice tariffs, the East African Community is training its sights on harmonising taxes levied on data services and mobile money transfer.
Kenya's move to have her neighbours adopt a uniform SIM card registration framework is however, part of a sustained campaign to curb future threats from the Somali-based Al Shabaab militia that heavily employs the use of mobile technology to conduct its activities.
The country this year contracted East Africa's largest mobile service provider Safaricom to build a Sh15 billion security and surveillance system. The system comprises of surveillance technology composed of a total of 1,800 CCTV cameras set up in two counties; 1,500 in Nairobi and 300 in Mombasa.
In addition to the cameras, the system also includes three control and command centres, five video conference facilities, Internet services to 195 police stations, 7,000 devices, 130 fixed desktop phones, 80 base stations and 600 vehicle-mounted system.
"With effective SIM card registration in the region, it will be easy to track criminals who use mobile phones to commit crime across the region," said Mr Wangusi.