Kenya to receive Sh34 billion from the IMF next week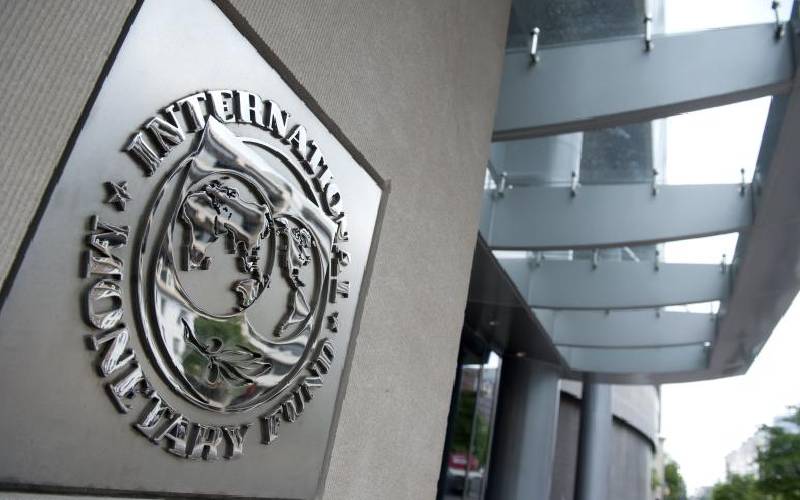 Kenya will receive about Sh34.4 billion from the International Monetary Fund (IMF) next week as part of the 38-month loan agreement with the Washington-based institution.
In a press briefing yesterday, Central Bank of Kenya (CBK) Governor Patrick Njoroge said the IMF board was expected to approve the Sh262 billion loan agreement on Friday.
"And then, early next week, there will be the consequential disbursements. We will receive the disbursements of about $314 million over the next few days after that," said Dr Njoroge.
Njoroge said the money was not only expected to help Kenya's balance of payments by shoring up foreign exchange reserves but also offer budgetary support in light of the effects of Covid-19.
"The bottom line here is that the programme is intended to support Covid-19 response and…provide direct budget support," said Njoroge. He said the programme intends to anchor debt vulnerabilities and reduce them.
Mid-February, the IMF approved Sh261 billion credit facility, which will also see the State undertake the restructuring of its ailing parastatals.
There are fears that the restructuring of the struggling State-owned enterprising will be reminiscent of the 1990s structural adjustment programme that left thousands of public servants without jobs.
However, Kenya requested some leeway to prop up corporations that have been hit hard by Covid-19, with Treasury releasing Sh26 billion to recapitalise cash-strapped Kenya Airways.
Take a quick survey and help us improve our website!
Take a survey
The programme will see the country tighten its belt with spending cuts and increased taxes aimed at reducing debt vulnerabilities and safeguarding resources to protect the vulnerable groups. It will also strengthen the monetary policy framework, support financial stability and boost efforts to fight graft.
Kenya plans to use the cash to turbo-charge the economy.
The State has put together a Sh930 billion war chest to fight off the adverse effects of Covid-19. Should Kenya receive IMF funds, it will have got Sh340 billion from the Bretton Woods institution since Covid-19 hit in March 2020.