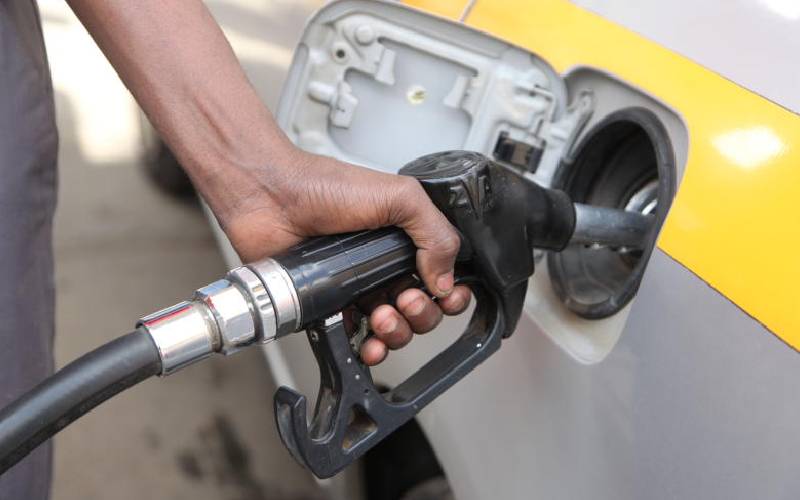 A diesel shortage hit the country yesterday with many retail outlets turning away motorists due to stockouts.
A number of fuel stations said they had been unable to replenish their diesel stock and had emptied their tanks or were running low.
This came as retail prices remained virtually unchanged, with the cost of super petrol rising by Sh1.48 per litre while diesel and kerosene declined marginally.
Spot checks in Nairobi yesterday showed many fuel stations did not have diesel, while the handful that had stock expected it to take them only through the day.
Attendants at retail outlets run by major oil marketing companies said they had not been replenished throughout the weekend even after requesting for fresh stocks.
"I am at the depot (in Nairobi) and cannot get any product. The oil marketing companies are also not communicating on what could be the problem. We understand that they are trucking some diesel by road from Mombasa to the rest of the country," said the dealer.
A number of motorists who spoke to The Standard said they had since Saturday been hopping from one fuel station to another looking for diesel.
The Ministry of Petroleum acknowledged there were sup ply hiccups but said it expected the supply to normalise by tomorrow (Wednesday).
Petroleum Principal Secretary Andrew Kamau said Nairobi had started receiving fresh stocks.
"Diesel stocks are coming back to normal. We started receiving diesel in Nairobi on Saturday. The fuel is taking time to get to petrol stations because there are many outlets," he said.
"By Wednesday, Nairobi will be back to normal and by the weekend western Kenya will be back to normal."
As of Thursday last week, daily stock reports by the Energy and Petroleum Regulatory Authority (Epra) indicated that the country had just enough diesel to last three days stored in different depots across the country.
The Epra report indicated there were 45,756 cubic metres (45.75 million litres) of diesel against a daily consumption rate of 11 599 cubic metres (11.6 million litres). The ministry had attributed the low stocks to a delay in discharging of diesel cargo that was expected to be offloaded by September 5. The diesel, however, failed to meet the parameters required to discharge to Kenya Pipeline Company (KPC) facilities.
Industry players later agreed to have the diesel discharge to VTTI, a privately owned terminal, for distribution across the country by road.
One of the private oil firms, Oryx, was contracted through the Open Tender System to import 106,618 cubic metres (106.6 million litres) of diesel on behalf of the industry. The cargo was expected to be delivered between September 3 and 5 but was only offloaded towards the end of last week.
The ministry said the Oryx cargo could not be transported using the pipeline as it had a flash point – the temperature at which it ignites – of 60 degrees Celsius, while the pipeline requires this to be at 66 degrees.
Failure to use the pipeline presented a logistical nightmare as the product now has to be transported through road.
It is a scenario that the country has been trying to minimise and is one of the key reasons that KPC invested Sh50 billion in the new Mombasa-Nairobi pipeline.
This has helped reduce the number of trucks on the road, leaving truckers to move fuel from major depots to retail outlets and the premises of large customers.
Amid the biting diesel shortage, Epra increased the retail prices for super petrol for the next one month by Sh1.48 per cent and it will now retail at Sh105.43 a litre in Nairobi, up from Sh103.95.
Pump prices for diesel will go down by 12 cents to Sh94.51 in Nairobi while kerosene will reduce by 50 cents to Sh83.15.
In a statement announcing this month's price caps for the three petroleum products, Epra noted that there had been a 2.65 per cent increase in the cost of imported super petrol while there was a decline of 1.02 per cent for diesel and 2.06 per cent for kerosene.