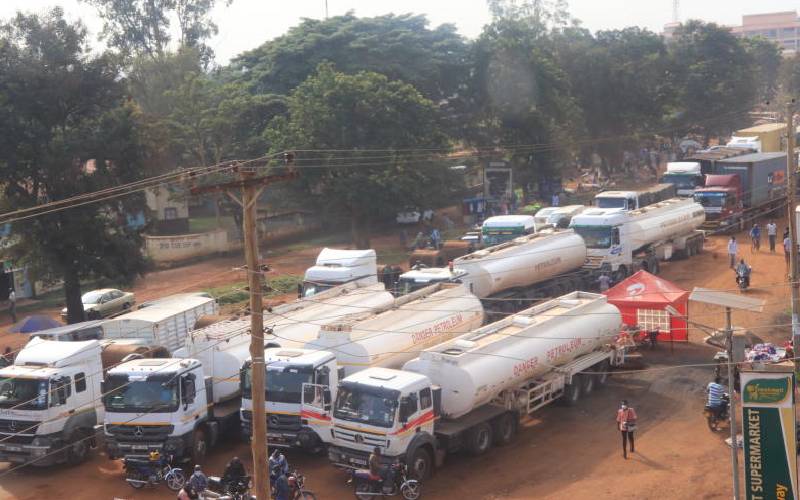 Failed clearance systems for truck drivers on Ugandan side has hampered efforts to clear heavy commercial vehicles at the Busia border.
Some truckers with certificates showing they are free from coronavirus cannot cross the border until Uganda's system is up and running to facilitate clearance.
David Mukabi, the head of Covid-19 response team in Busia County, said no truck has crossed to Uganda since Saturday because of stalled machines on the other side.
"If the system continues to malfunction but trucks keep coming to the county, we are going to be in a big problem," Mukabi said.
Mukabi, who is also the director of health in the county, said they were anticipating community infections as a result of the snarl-up of trucks at Busia and Malaba borders.
Read More
Meanwhile, Ampath (Academic Model Providing Access to Healthcare) has partnered with Busia County to launch mass testing in areas considered Covid-19 hotspots.
Targeted areas are Malaba and Busia where long distance truck drivers reportedly mingle freely with residents.
As of Monday, the county had recorded 216 positive cases, making it the third most hit county.
Some 95 per cent of the infected people, said Mukabi, are asymptomatic, meaning they don't show signs of the virus: "We have been hit hard by the virus and our cases are rising at a fast rate because of the truck drivers."