How Covid-19 is affecting the insurance industry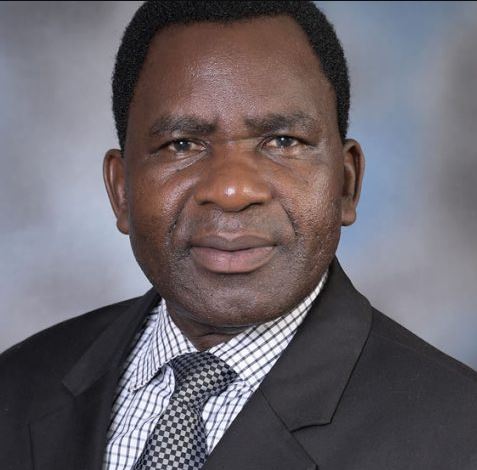 A year ago, The Kenya Union of Savings and Credit Co-operatives Ltd (Kuscco) launched an insurance arm, Kuscco Mutual Assurance Ltd (KMAL).
The insurance business has earned a total income of Sh359 million since launching and has now gotten a license to venture into administration of pensions.
Financial Standard sat down with Kuscco Mutual Assurance Ltd (KMAL) Chief Executive Anthony Ogutu in a wide ranging discussion including on how the Covid-19 is affecting the insurance industry.
What was the idea behind the formation of Kuscco Mutual Assurance?
Initially, Kenya Union of Savings and Credit Co-operatives Limited (KUSCCO) had a wing of business called risk management service that was managing financial risks for societies affiliated to Kuscco and compensating on loans they've insured in case of a members death.
This informed the acquisition of the license from the insurance regulator to start an insurance wing of business which was granted for the purpose of trading in life assurance business, so the bulk of the business that was under risk services management was moved to Kuscco Mutual Assurance.
When we became a fully-fledged insurance company we expanded the product base and now offer policies such as individual last expense assurance, education, capital accumulator savings, mortgage loans and also group life assurance.
You recently acquired license from the Retirement Benefits Authority (RBA) to venture into pension administration. Why? And what does your pension portfolio look like?
We are going to offer Group pension funds for corporate clients and also individual pension plans.
For now, because we are a startup administering pensions will be easier for us but as we grow we can become fund managers.
As at now can only do administration where we charge and that is how we are going to generate revenue.
We still don't have business yet but were prospects kept at bay before acquired the license those prospects are the ones we're going to start with and follow up.
How has your affiliation to the sacco movement helped in your growth?
Being in the Sacco movement has helped us grow in various ways. Through affiliation of those societies to KUSCCO we can tap in to this loyalty by offering them other lines of life insurance products that they couldn't get before we were formed.
What sets you apart from other insurers?
We are looking to give affordability. Most insurance products in the market target the upper and middle class leaving the masses who are in the rural and far flung areas.
We've also embraced technology such that we've greatly shortened the turnaround of claim payments.
How do you achieve growth targets in light of the Covid-19 pandemic?
We have reviewed our channels of distribution and how we are going to market our products.
Some bigger Saccos have an insurance wing and that can be a channel of distribution of our products to other sources.
We've also increased our presence in the regional areas adding more workforce to distribute our products.
And how is the disease changing the attaining of those set targets?
Covid-19 is a major concern for us although we've come up with guidelines to steer us.
However, it should not make insurance companies do business differently from the way they've been doing it.
It impacts negatively because our marketers can't do one on one interaction. We are now marketing through online and phones which are not much effective in our economy.
The pandemic can also open loopholes for fraudulent claims as not all claims reported to us here are 100 percent.
We can't also engage investigators to go around investigating a claim.
We've embraced cross-marketing for our existing clients to propose other lines they don't have. So we become a one-stop-shop.
We are going to have to review our targets as we realized that they cannot be fully met. Our clients are business people and have been hit and might not be able to afford insurance.
Insurance campaigns have also been put on hold.
How will the disease impact the insurance industry?
Policies will be lapsing and people might not renew. Also, life insurance is long term in nature and now may not be able to run to full time because clients may not be able to sustain payment of the premium because some of them are not earning.
Insurance companies have heavily invested in companies listed in the Nairobi Securities Exchange (NSE) which are hurting. This will impact investment companies and I'm seeing a situation next year whereby a number of companies might declare below average income for their insurance businesses.