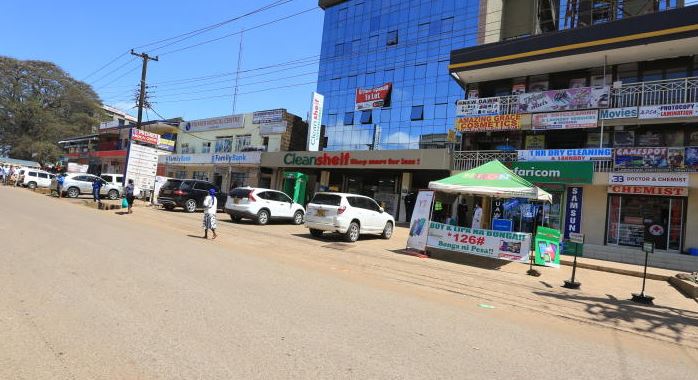 The World Bank has injected Sh500 million into Kikuyu Municipality to give the town a business enabling environment. The money, a conditional grant, was used to improve infrastructure such as street lighting, drainage system, beautification and construction of non-motorised traffic paths in the town. Statistics show that Kikuyu town is home to over 100,000 people with growing popularity as a residential area for workers in Nairobi. According to the chairman of the municipality, Richard Ndung'u, the town has the benefit from three major roads cruising through it.
SEE ALSO: Women, babies at risk as Covid-19 disrupts health services, World Bank warns
"We have the Nairobi-Nakuru highway as well as the Southern and Western bypasses all cutting through Kikuyu town," he said. "On the World Bank money, we invited the business sector and other residents to tell us what they thought was good for their town." Immaculate Njeri, the municipal manager, said the global lender facilitated the formation of the Kikuyu municipality and as a reinforcement of the goals of devolution to take services closer to the people. "We had to meet the conditions as set by the World Bank which include setting up a municipal board, have a municipal charter and show project eligibility to get the funding," she said. Kikuyu, being approximately 25 kilometres from Nairobi and within the metropolis, makes it a key business hub.
SEE ALSO: Poorest countries to save Sh1.2 trillion in 2020 debt relief - World Bank
"The grant has seen us improve garbage collection and waste management, which has seen revenue collection improve as the residents can see the value for their taxes," Njeri said. Small and medium entrepreneurs have hailed the grant as it has opened up the town, especially through the street solar lighting that has enabled traders to work till late in the night. "I used to buy candles to light up my wares but since these lights were installed, our business have flourished," said Phoebe Wangari, a green grocer in the town.