From a mjengo job in the US to owning a real estate business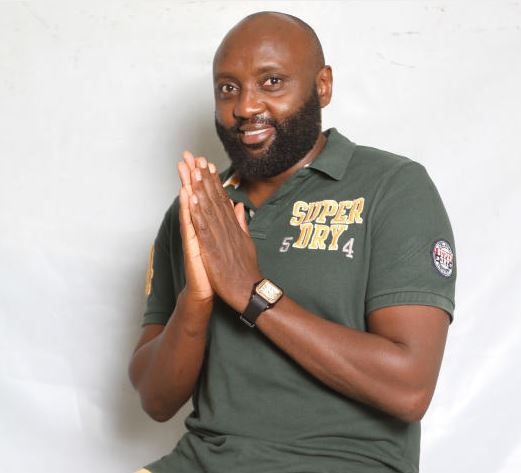 His father signed him up for a hospitality course he wasn't really interested in. But one way or other, he found his way back into entrepreneurship, a path he was destined to find.
Mwenda Thuranira, the CEO of Myspace Properties, captures the spirit of the true hustler through his journey of selling his belongings and moving countries in search of greener pastures to working working on construction sites.
His highlight though? Having a chance meeting with Donald Trump during his eight-year sojourn in America. A moment, he says, that inspired his career.
Not many say they look up to President Donald Trump. Why do you?
Trump is one of the most successful real estate developers in the United States. On the other hand, I was trying it out in this sector, and who else to listen to than one who was living it?
Trump was doing everything I aspired to do. And so, in 2005, I attended an educational forum at the Dallas Convention Center in Texas that was being addressed by both Trump and Robert Kiyosaki (Rich Dad, Poor Dad author).
It was here that Trump signed my copy of his book, Trump: The Art of the Deal. That brief encounter was a game changer.
What were your first impressions of Trump?
He was a serious presenter who loved showbiz. Everything about him was (and still is) done in a big way. His presence on stage gripped the audience. Trump called a spade a spade. He never tried to fake it. People need to know where you stand on a matter. They should never second-guess you. Of course, he didn't know that one day he would be president of the United States.
What was your first hustle?
I was a kid in Meru, and constructing rabbit hutches was a pastime for small boys in rural areas. People would come to our home and be amazed at the way I built them. They would request that I make some for them at a small fee, say Sh100 or Sh200.
I was that primary school kid who was earning his own money. I credit my grandfather with instilling a sense of financial discipline from that early age. He was a serious businessman who built up Isiolo Town with a few others back then.
People would bring cows for sale to him and he would pay them exactly at the agreed time and place. He kept his word.
In business, keep your word and your credibility will remain intact. If you overpromise, then overdeliver on the promises. Aim to overwhelm the customer.
So why pursue hospitality instead of business in college?
After high school, I received three invites for higher education from Utalii College, Nairobi University and George Washington University in Georgia, USA. My father looked at all three letters and chose Utalii, the institution where learning was almost free.
But Utalii was off my radar since I had no interest in the hospitality industry. That was why I had hoped to pursue a business administration course at George Washington.
Did you learn anything useful in Utalii?
Yes, I did. First, I got to intern for Air France in Nairobi. I learned how to be courteous, to say 'thank you', 'excuse me' and 'sorry'. Up to now these are useful qualities when dealing with customers in the cost-intensive real estate industry. A customer can change their mind and spend good money on your products because of your courteous nature.
And then AirFrance closed shop…
Yes. They shut down their office in Nairobi. That caused me to revisit my then deeply buried American dream. I refused local job offers, gave out all personal items except the car, which I sold off, paid for an air ticket and left for America in December 1999.
There, I secured a job as a bellboy at a hotel in Florida. Though I was working, I had a lot of spare time. At first I pursued flying and even got a private licence, but deep down I knew I needed to get into real estate. So I started to look around to see what I could do about that dream. I kept my bell boy job though.
What did you see while 'looking around'?
There were many construction jobs. The difference between the 'mjengo' jobs there and here is that there you have the advantage of using machines rather than doing all the work manually. The pay was also good. At least $500 (Sh50,000) a week. My goal was to understand the real estate sector fully. The only way to do so was by starting at the bottom, literally from the foundation up.
This taught me a real life lesson. To not mind getting my hands dirty. If we were all employed, who will work for the others? Engage in all manner of hustles as long as you keep your key dream at the fore. My dream lay in real estate and any small hustle I did was a means to that end. For example, I used to publish a real estate magazine. I also organised the Mombasa Homes Expo with a similar goal.
What was your first real estate gig?
While in America, I came across a rundown house that I wanted to buy, renovate and sell for a profit. The house cost $20,000 (Sh2 million) and I only had $2,000 (Sh200,000) to my name. The bank took the 10 per cent deposit and agreed to give me the money.
A quotation for renovation came to $8,000 (Sh800,000), again money I didn't have. My boss, who was in real estate, agreed to renovate the house at a fee. I sold the house for $42,000 (Sh4.2 million). I was now in real estate. Later, I went into key development projects with other partners. The rest, as they say, is history.
That was in the US. How did you set up in Kenya?
I started reinvesting in Kenya while still in the US. During the early signs of the US recession (2008-2009), I had two options: to change jobs, which meant quitting real estate, or to come back home. I came back home. True, I lost some money when things went south in America. But nonetheless, it was a good choice to invest in two markets for security.
On coming back to Kenya, my initial investments were in Nairobi, Mombasa and Meru.
What are some of the challenges you encountered back home?
There was no structured real estate market. For example, you didn't have to be licensed to become a realtor. That is why anybody can show you a house and charge you viewing charges. There wasn't (and still isn't) a property listing platform.
And challenges now that you run an established firm?
Property registration in Kenya is still handled manually. Therefore, closing a deal takes long. Due to the coronavirus pandemic, people are neither buying nor selling property. This has led to a drop in asking prices for both land and houses.
How are you cushioning your business during the pandemic?
Real estate is a long-term business. It is tough closing new deals now, but we are still managing properties.
We may have to renegotiate with some tenants like restaurants that have lost a lot of business. We'll see how to reduce their obligations and deal with arrears going forward. Simply put, 2020 is the year to be alive.
You recently moved the firm's operations from Mombasa to Nairobi. What informed the move?
It is all about being strategically located to take advantage of emerging business opportunities, including the affordable housing segment. In addition, we are expanding our mini malls business to cover other locations in the country.
This needs a central operating base like Nairobi. However, we still have a very strong presence in Mombasa where we have one of our key offices. The two markets have their unique characteristics.
What business environment do you expect in real estate after the pandemic?
I see depressed office spaces because people can now work from home. Office spaces need a rethink. For example, in some banks, less than a fifth of customers visit a physical branch. Do banks need all these structures?
This affects my business since we manage, rent or sell office space. We will have to rethink the whole real estate structure. On the other hand, people will spruce up their residential spaces, making them more comfortable since they have learnt that home is where everything is happening now.
Your unforgettable lesson in business?
We have failed in some things and succeeded in others. Never let success get into your head or failure into your heart.