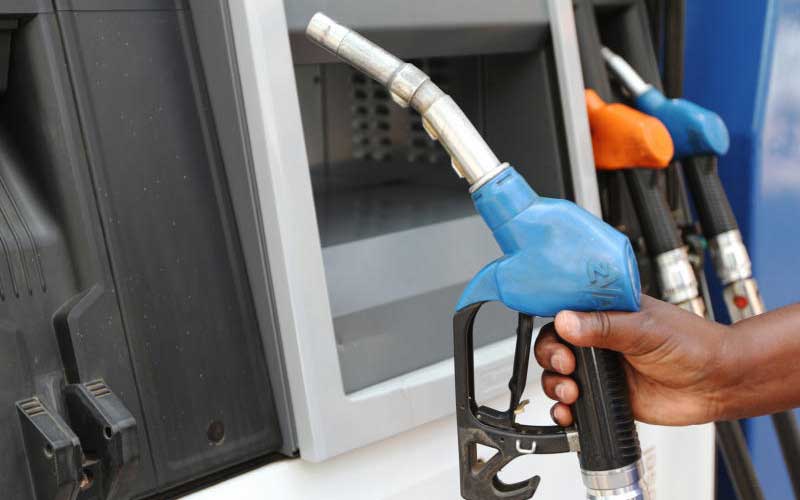 Kenyans will pay less for petrol and diesel for the next one month despite the benefits of reduced pump prices hardly tricking down to the common man.
In the new prices, motorists in Nairobi will pay Sh83.33 per litre of super petrol, Sh78.37 for a similar amount of diesel and Sh79.77 for kerosene.
Energy and Petroleum Regulatory Authority (EPRA) said the changes represented a decrease by Sh9.54 for petrol, Sh19.19 for diesel while the price of kerosene rose by Sh2.49.
"The computation of the pump prices has taken into account the changes effected by the Tax Laws (Amendment) Act of 2020 that made taxes and other levies part of the vatable amount in the calculation of VAT for petroleum products," the regulator explained.
The agency linked the cheap fuel to the plunge in crude oil prices in the international market.
EPRA added that the price of kerosene rose because no cargo of the fuel was discharged at the port of Mombasa from April 10 to May 9.
"Therefore, the prevailing kerosene price has been maintained but with adjustments in VAT calculations".
Diesel users, who have seen the biggest drop this month, did not enjoy a similar benefit last month as EPRA based the prices of diesel on the cost of crude oil in February.
EPRA has, however, used the lower prices of crude oil seen in March and April to determine diesel's pump prices for May.
The huge reduction in diesel prices could see a drop in electricity costs given the fuel levy on power bills — which is influenced by fuel prices and amount of diesel generators in the national grid.
Oil prices in March came down substantially as demand dropped with economies slowing down due to measures put in place to contain the spread of coronavirus.
Prices tumbled from upward of Sh6,000 ($60) per barrel in January and Sh5,700 ($57) in February to about Sh3,000 ($30) in March. In April, it dipped by 50.42 per cent to under $20 to retail at $17.64.
The pump prices, which will be in force from May 15 to June 14 would even have been lower had the Kenyan shilling performed better against the US dollar.
The mean monthly US dollar to Kenya shilling exchange rate depreciated by 2.67 per cent from Sh104.05 per dollar in March to Sh106.83 for every dollar in April.