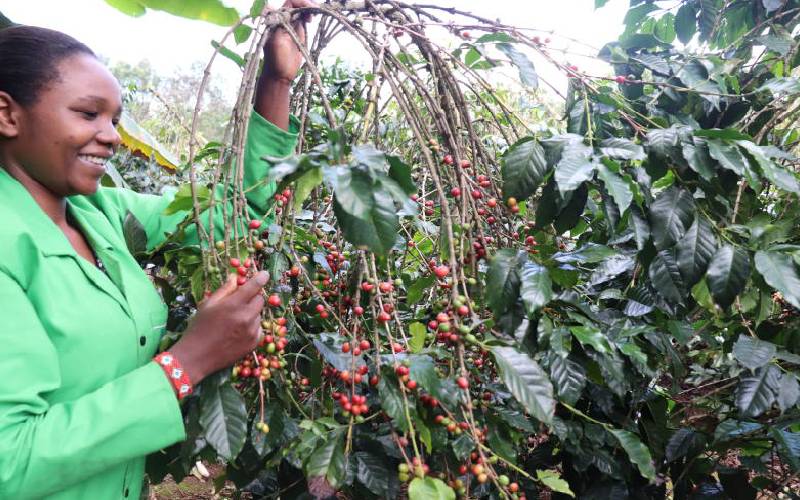 Business News
New KPCU has received Sh2.7b from Treasury for lending to smallholders
Smallholder coffee farmers will start accessing loans from the Sh3 billion revolving kitty that is part of the measures by the State to revive the industry. Coffee was once a key foreign exchange earner, but has declined over the years. The New Kenya Planters' Cooperative Union (KPCU), which will manage the kitty, said it has already received Sh2.7 billion from the National Treasury as part of the Coffee Cherry Advance Revolving Fund. It is now waiting for Treasury to gazette the regulations that will operationalise the fund. The regulations are a key requirement under the Public Finance Management Act for the rollout of the funds.
SEE ALSO: Strengthening monetary policy will save Kenya's economy
Farmers will get loans at an interest rate of three per cent, much lower than the current lending rates by commercial banks of about 13 per cent, and other government-run revolving kitties that advance credit at an interest of about seven per cent. New KPCU Chairman Henry Kinyua expects the new regulations to be gazetted within a month. "We are ready to proceed…we expect the regulations to be gazetted in the coming two to three weeks and once they are in place, we should be able to start disbursing loans to farmers," he said during a press briefing in Nairobi yesterday. All smallholder coffee farmers are eligible to access credit from the fund but need to register, Kinyua added. The amount that each can access will depend on the amount of coffee that they produce. The regulations outline different ways of how farmers can borrow, with New KPCU saying it will initially advance Sh20 per kilo that farmers deliver to their cooperatives.