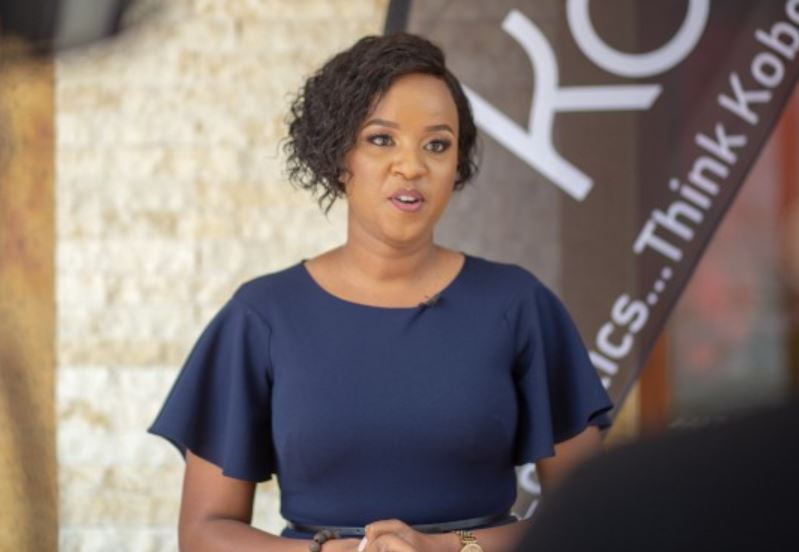 Sci & Tech
Kobo360 is a digital logistics platform that aggregates end-to-end haulage operations to help cargo and truck owners achieve efficiency by leveraging
Kobo360 is a digital logistics platform that aggregates end-to-end haulage operations to help cargo and truck owners achieve efficiency by leveraging data and technology. It has operations in Nigeria, Togo, Ghana, Uganda, and Kenya.
Financial Standard
spoke to its chief executive on its expansion plans for Africa and other emerging markets.
Why did you choose Nigeria as a country of origin?
SEE ALSO: Transporters, Uganda reject GoK order to deposit cargo in Naivasha
Our two co-founders are actually from Nigeria. The second thing is that if something can make it in Nigeria, it can also work in other countries.
What factors made it easy for you to take off in Nigeria?
The huge market with over 200 million people presented a big opportunity for us. Second is that Nigeria has a relatively established logistics value chain. Another reason is that the market responded quite positively to our solution.
What about the regulatory environment? How supportive was it to your operations?
The State there has invested quite a lot in improving the value chain. The same is true for other countries we are based in.
SEE ALSO: Kenya Railways disowns scheme to oust Chinese firm from running SGR
But why are you coming to Kenya?
Because Kenya is positioning itself as the hub of the Eastern and Southern Africa countries. The market here is not just technologically aware but also highly responsive, and so we believe we can scale here.
What about the Kobo360 model?
Through our platform, we connect people who would like to move cargo to truck owners. We don't own the trucks though, but just the aggregation model.
In what format do your solutions come to the market and how does Kobo360 make money?
SEE ALSO: How Chinese operator robbed Kenyans at SGR
Other than websites for placing orders, we have a transporter's as well as cargo owner's mobile applications. A client is required to register before doing business with us. Our model operates on a standard fee charged on the cargo owner.
Do you happen to handle cargo as well?
We do not do any handling or clearing and forwarding. We just are in the business of facilitating the movement of cargo on the road.
Which main sectors do your clients come from?
We have connected most clients in the fast-moving consumer goods, millers, clearing, and forwarding.
SEE ALSO: It's time to review SGR deal, get value for money from it
Who are your direct competitors?
Some are established and some are just startups. But we think competition is a good thing because it keeps us on our toes and makes us better through continuous innovation.
What strategies have you put in place to gain traction here?
We plan to invest a lot in reliable service delivery as well as affordability.
Isn't cargo movement by SGR a direct threat to your model?
SEE ALSO: AG wants Chinese operator kicked out of rail business
We launched here knowing that we will be losing some business because of SGR. But we also knew that we will always be getting business either from any point away from the rail or the last mile. So there will always be a business from the truck industry.
What were some of the challenges you faced when you were preparing for the launch?
We had to take a bit of time and resources to build technology that had to be accepted by the market. We also had to grapple with data and connectivity issues, and chaotic cargo value chain.
How are you prepared to deal with cargo handling issues like theft?
Among other measures, we ensure each cargo move is covered by goods-in-transit insurance. We also have a standby team to respond to emergencies.
How successful have your operations been in the continent?
Very successful to the extent that we have clinched several wards for better service delivery including the latest disruptor company of the year in Africa by the Africa CEO Forum.
How did the firm secure start-up capital?
Globally, we raised series A funding worth Sh3 billion ($30 million) led by Goldman Sachs, International Finance Corporation, TLCom, among other investors. The funds are a mixture of loans and grants.
What market share are you eyeing in a few years' time?
We want to be able to fill any sector where demand arises.
[email protected]