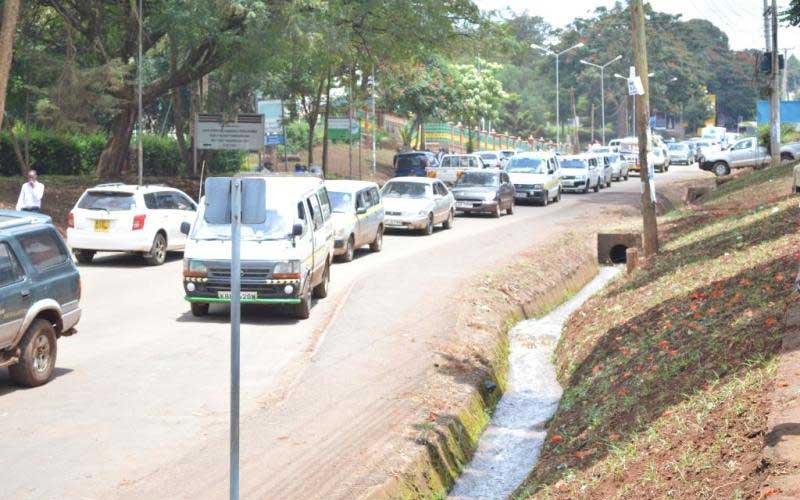 Business News
Businesses served with notice to vacate road reserve, for dual carriageway
Businesses on road reserves along the Meru-Nanyuki highway have 30 days to relocate or be demolished to pave way for construction of a dual carriageway. According to the Kenya National Highways Authority Upper Eastern region director Albert Simutwa, the road between Gitimbine and Makutano will be expanded to decongest Meru town and its outskirts. Mr Simutwa, who was meeting with Governor Kiraitu Murungi, said the agency had given traders on the route enough time to move. "We cannot demolish without a notice because we also appreciate they support livelihoods. We had a discussion with the governor and we are now working with the county's urban planning directorate to ensure roadside development is cleared," he said.
SEE ALSO: Coffee farmers risk losing in wrangle
Ease traffic
The director said the expansion of the road from Ruiri to Nkubu would ease traffic and enhance effective transportation of goods. Deputy Governor Titus Ntuchiu said in addition to encroachment on road reserves, grabbing of public land had affected other development locally. "We are facing a situation where land grabbers are sitting on public land. They must move out to allow us to launch projects," he said. He said land on which the deputy governor's residence was being constructed had been grabbed, but was recovered after the court intervened.
SEE ALSO: KeNHA kicks off road to link four Mt Kenya counties
"With an acre around Milimani going for more than Sh30 million, the county would have spent in more than Sh50 million to buy alternative land for the deputy governor's residence," he said.
Recover land
Ntuchiu said the county would involve the Ethics and Anti-Corruption Commission to recover land that belonged to defunct councils but which have since been grabbed. He said public land around Milimani, Meru prison and along the Meru-Nanyuki highway were in the hands of grabbers. "They go to court when they see us going for them because they acquired titles. We appeal to the Judiciary to partner with us so that we can recover the land and put it to public use," he said.