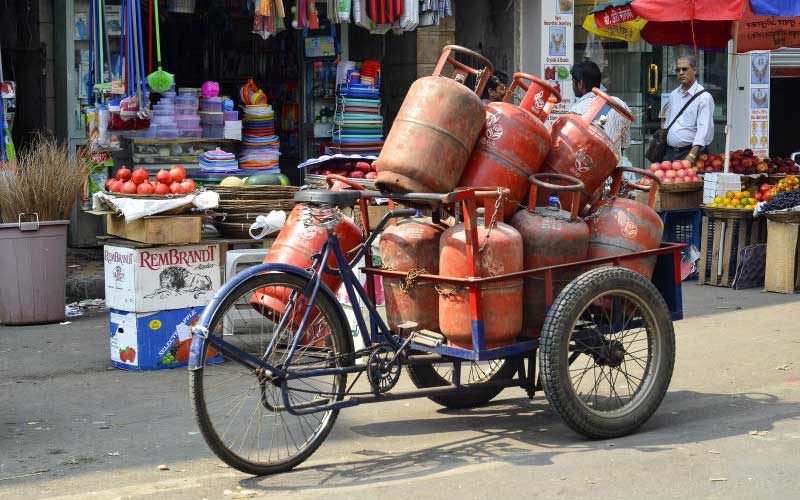 The decision by two senior state officials to cut a deal with a company teetering on the brink of bankruptcy led to the uneventful collapse of a project that would have seen millions of homes supplied with cheap cooking gas. The Sunday Standard has been reliably informed that the decision to hand the Sh3 billion tender to Allied East Africa Ltd, a firm already under administration, was orchestrated by a senior member of the Executive and a vocal MP who together created a company that became part of four firms that were to supply National Oil Corporation of Kenya (NOCK) with 500,000 gas cylinders. Nearly all the cylinders delivered by these firms became defective, resulting in the collapse of Project Mwananchi.
Broke firm
SEE ALSO: Protect Kenyans from slipping back to dirty fuels
Allied East Africa was already broke by the time it won the tender in late 2016. On July 15, 2016 a few months before it won the tender, the High Court found Allied East Africa in default of a Sh135 million debt they owed to First Community Bank, a situation that led to its subsidiary Midland Energy being put under administration two years later. It is not clear how a company unable to pay a debt of Sh135 million convinced the government that it could manufacture and supply gas cylinders worth Sh300 million. Petroleum Principal Secretary Andrew Kamau reckoned that just because the manufacturer had a problem with one bank, it did not mean they were in problems with other lenders. But after being put in liquidation, it has become clear that Allied East Africa, which had requested the court to bar First Community from listing it with the Credit Reference Bureau (CRB), was also being sought by ABC Bank and I&M Bank. Nonetheless, Mr Kamau said the government would have had a problem if the company had not been able to deliver even a single cylinder. "They delivered the goods, the rest is irrelevant," said Kamau, noting that the government did not pay a single cent for the defective cylinders. It is not the first time the government has awarded a major project to a bankrupt company, with the latest case being the multi-billion shilling construction of Arror and Kimwarer dams which were awarded to a broke Italian firm. The Lake Turkana wind power project was also awarded to a broke Spanish company, a situation that led to the delay in completion of the energy project. A source privy to the Mwananchi Project deal told Sunday Standard that the two high-ranking politicians made it possible for the cash-strapped Allied East Africa to win the tender. "Somebody very high up in government said to Allied East Africa: 'Let us give you the initial contract of 500,000 cylinders but we are going to build our own LPG manufacturing plant called Surge Energy','" said the source who did not want his name revealed, fearing recriminations. But a broke Allied East Africa, which owned an LPG distribution company known as Midland Energy that dealt in a brand called Mid Gas, did not manufacture the cylinders locally, according to the source. "They went to India and they bought the halves of the cylinders separately," said the source. "They welded together the two parts, in a technical process, but when these cylinders were now ready to be delivered to NOCK, they failed. They were not fit to be put in the market: they were leaking, the quality of steel used was wrong." Apart from Surge Energy, the other suppliers of the cylinders, branded Gas Yetu, included a company from Thailand and another local one. Mr Kamau, who had initially said the project had since been left to the private sector, now insists that it is still on, with Treasury having allocated it close to Sh1 billion for the 2019/20 financial year. Sunday Standard could not unearth more information on Surge Energy, with the telephone number they had left on their website going unanswered. They had indicated Lenana Road as their address. Kamau, however, said the company was owned by the same people who own a top private hospital in Nairobi and directed us to their plant in Athi River where he said they had invested Sh1 billion. Through Project Mwananchi, President Uhuru Kenyatta's government wanted poor people to buy gas cylinders at a subsidised rate of Sh2,000 from the prevailing Sh5,500. The project would have seen households move to clean fuel that did not pollute the air. Official figures show that 83 per cent of rural households use firewood, which pollute the environment and has been blamed for respiratory problems. Only three per cent of households in rural areas reported using clean sources of energy for cooking. Kerosene, another dirty fuel, has become expensive after the government introduced anti-adulteration levy. As of August, a litre of kerosene critical for cooking and lighting by the poor was more expensive than a litre of diesel which powers posh cars popular with CEOs and politicians. Official data indicates that as of 2015, Liquefied Petroleum Gas (LPG) was used by 13.4 per cent of Kenyan households as the main source of energy for cooking, an improvement from 3.5 per cent recorded in 2006.
No lost money
Kamau insisted that the project will be re-tendered once the court case by Consumer Federation of Kenya (Cofek) is settled. He also said the government had not lost any money, even though most of the cylinders delivered had been rejected. The cylinders, he said, had a one year warranty from the manufacturers, which means they will be replaced. In the case of Allied East Africa which has been put under administration, the administrator who takes up, he said, will be expected to re-supply the cylinders if they want to get paid. "It is not easy to supply defective gas cylinders and get paid," said Kamau.