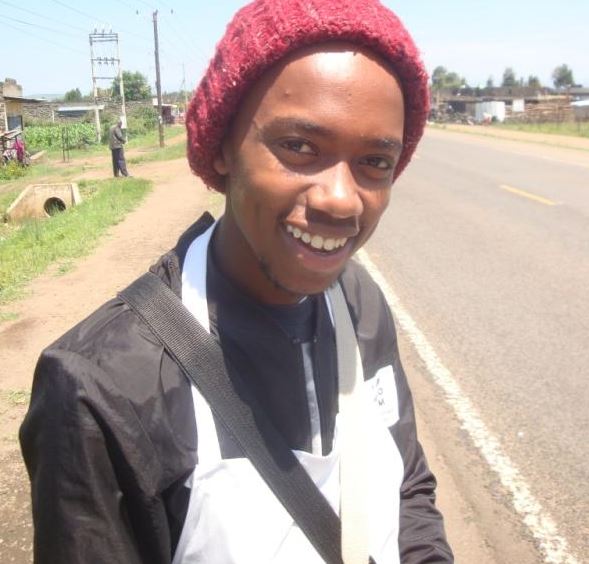 Hustle

I worked for three months as a butcher assistant but the daily wages were pegged on stock movement and were always not consistent in case of low sales. Though this was my first stint as an employee, I realized quiet early it was unsustainable to continue in that line if I was to be financially stable. Literally, the measly pay meant living from one day to the next with next to nothing to show for same, and so I called it quits. But with a saving of Sh800, I invested in a smokies business, and, with time, the venture began picking up.
SEE ALSO: Rwanda deploys robots to beat Covid--19
I have been in this line for a year and a half, and going by the returns, the decision to be my own boss had more than paid off. However, it is not without many difficulties that I'm able to put a meal on the table. I'm always on foot practically all the day pulling the smokies trolley looking for customers. Working under varying weather conditions is a main challenge, and when the skies are unforgiving and releases driving sheets of rain, my movements are greatly hampered. Also, there are potential customers who ask about ingredients and refuse to buy as smokies are made mainly from beef paste, which is processed meat.
SEE ALSO: South African shoppers stock up on booze as sales resume
I'm in genuine business making a shilling through honest method, and not every fast food or meat product should be reason for health scare, as taking anything in moderation is the wise thing. There is competition as well and county council official harassment to contend with. But all said, a good day can see me making from Sh800 with the least being the low of Sh500 on a slow one.