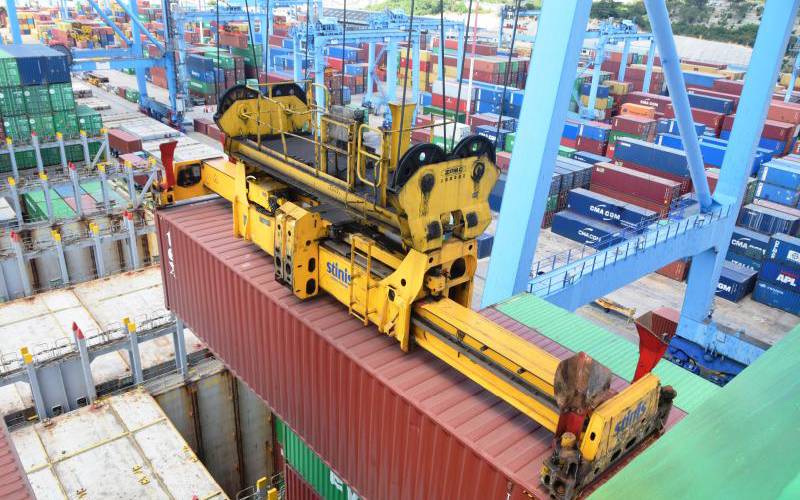 A row is simmering between Mombasa port health officials and the Kenya Bureau of Standards (Kebs) after a shipment of 23,000 metric tons of ginger that had been declared unfit for human consumption was released to the owner. On August 9, port health officials said the consignment, from Vietnam, should be destroyed after a certificate of analysis from the Government Chemist returned a resounding disqualification of the goods. However, in a strange twist, the consignment was allowed to leave the port after Kebs gave it a clean bill of health. The analysis, dated August 14, states the goods imported by Fairoil EPZ Limited was not just dirty but also 'moist, mouldy, was rotting and emitting a pungent smell upon a physical examination.' Further examination by the Government Chemist revealed the ginger contained 14 per cent moisture - two per cent higher than what can be tolerated by law and medical science.
SEE ALSO: Importers protest high storage costs
"Results from Government Chemist revealed that fresh ginger packed in container No. EGSU5017342 lying at the MICT (Mombasa Inland Container Terminal) Mombasa had failed to comply with the standards for fresh ginger as per Government Chemist results Ref FQ.5/VOL.XXVII/2019/200," the port's Public Officer Jaji Komo said in a letter dated August 15, 2019.
Organoleptic examination
An "organoleptic examination" also established that the goods were afflicted by "objectionable smell and appearance" and concluded that on the basis of these three analyses "the sample does not comply with standards." Mr Komo added: "…I hereby condemn the above consignment and recommend the same for destruction." But it appears the directive was overlooked as the goods were released to its owner.
SEE ALSO: Kebs boss arrested over graft allegations
Yesterday Saleri Musa, the Kebs manager for port operations, said the port's public health had no jurisdiction to intervene on raw material imported by EPZs. He, however, said that the agency's communication manager will issue a comprehensive statement on the matter. The stand-off has exposed simmering turf wars between state agencies at the port. Yesterday, the importer, Fairoil EPZ, said Kenya Revenue Authority (KRA) released its goods after the consignment was given a clean bill of health by Kebs. According to David Ekisa, a Fairoil EPZ official, the ginger was a raw material that was destined to an EPZ and was exempted from tests by port health officials.