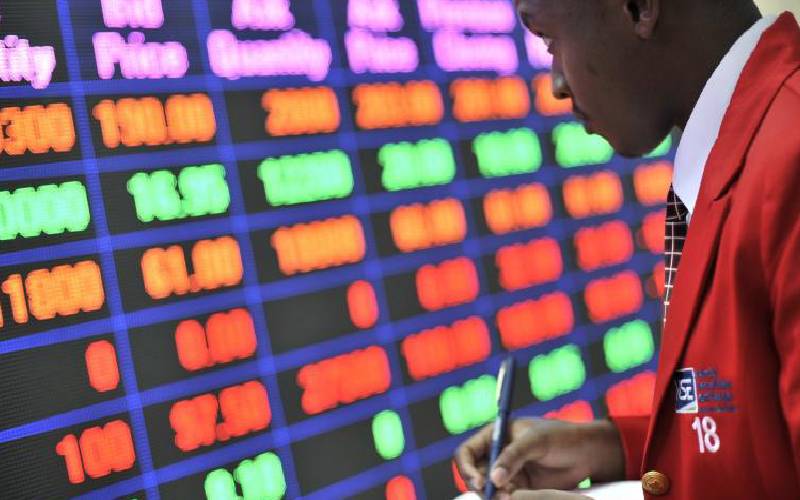 The derivatives market at the Nairobi Securities Exchange (NSE) ran into some serious headwinds in its second week of trading, with the total volume of futures contract settled declining significantly. Central Bank of Kenya's weekly bulletin showed that total volume of futures contract settled in the week ending July 18 declined sharply compared to the previous week. "The total volume of futures contracts settled at the NSE Derivatives Market (NEXT) during the week ending July 18 declined to seven that were valued at Sh416,580 compared to 47 futures contracts valued at Sh2,401,440 in the previous week," indicated the CBK report. The Equity Index Futures and Single Stock Futures started trading at NSE Derivatives Market on July 4 in what was aimed at helping investors in the primary assets such as bonds, commodities, currencies, stock against market fluctuations.
SEE ALSO: PSG gets sponsorship deal with Chinese company Hisense
It is from these primary assets that derivatives "derive" their value. The value is based on future expected price movement of an asset. For example, while one trader will bet on a fall in the price of a given stock, others may bet on it rising. The NSE has also set aside Sh130 million in a settlement guarantee fund if a player defaults. Meanwhile, NSE's equity market, from which NEXT derives most of its activities, had a mixed performance in the week. Total shares, total deals, the NSE all-share index (NASI) and market capitalisation increased by 10.62 per cent, 2.9 per cent, and 0.13 per cent respectively. "However, the equity turnover, NSE 25 Share Index and NSE 20-share index declined by 7.12 per cent, 0.66 per cent and 0.38 per cent, respectively," said CBK. The NSE 20 Share Index, the benchmark index, declined by 0.38 per cent to 2676.71 points compared to 2686.94 in the previous week.