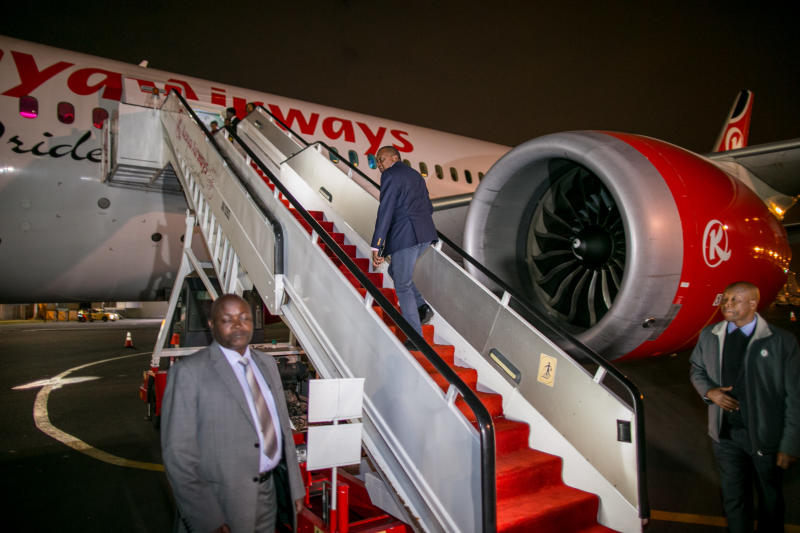 Business News
Spending to be radically affected by proposed use of card system rather than cash allowances.
Domestic and foreign travel are a lucrative source of income for public servants, with the Government spending billions every year in paying its employees allowances, which in many instances have not been commensurate with work done. During such trips, civil servants spend huge amounts of money, knowing well they would present receipts to their accounting departments to justify their expenditure for reimbursements. Some receipts are acquired through dubious means, inflating costs and sometimes faked to reflect expenditure even where there may have been none. The office of the Controller of Budget in its annual report on how the Government spends money has shown that both domestic and foreign travel account for one of the largest items that civil servants spend money on.
SEE ALSO: Why Kenya is not begging rich nations for debt relief even as coffers run empty
A look at the reports indicates that the two components easily rank as the third highest spending category for recurrent budget, only outranked by transfers to parastatals and salaries paid to all Government employees. The National Assembly stands out as among the arms of Government that are heavy on travelling, with their budget for moving around the country accounting for a third of what the Government spends on domestic travel every year. It is against this background that National Treasury Cabinet Henry Rotich is making an attempt to tame the spending. In yet another austerity measure, the CS said there are plans to implement an electronic system to limit spending by State employees during trips, but one that could however prove difficult to implement. In his Budget Statement Thursday, Mr Rotich said the Government will be experimenting with a card system of paying allowances to its workers, which would make it easy to account for what one spends while on a local or foreign working trip. "Expenditure on domestic and foreign travel has been growing due to frequent travels. To limit this expenditure, we are exploring the use of a more efficient cost cutting approach, including use of electronic cards system for all public officers travelling within and outside the country. This card would be pre-loaded with subsistence allowance to be expended by officers travelling on official duty on eligible expenditures only," he said.
SEE ALSO: Strengthening monetary policy will save Kenya's economy
Implement
He however did not go into the details of how this would be implemented, including whether the Government would contract a private electronic payments entity to design such a system. It might also face difficulties considering many areas that civil servants visit might not necessarily have infrastructure to support electronic payments. The so-called marginalised areas usually attract premium allowances as in addition to the daily stipend, there are other considerations such as hardships. Rotich said the Government also expects to have control of spending on transport through use of fuel cards. "The Cabinet is considering a new Government transport policy that will standardise the institutional framework for fleet management and use of fuel cards across Government in order to improve efficiency and cut cost," he said.