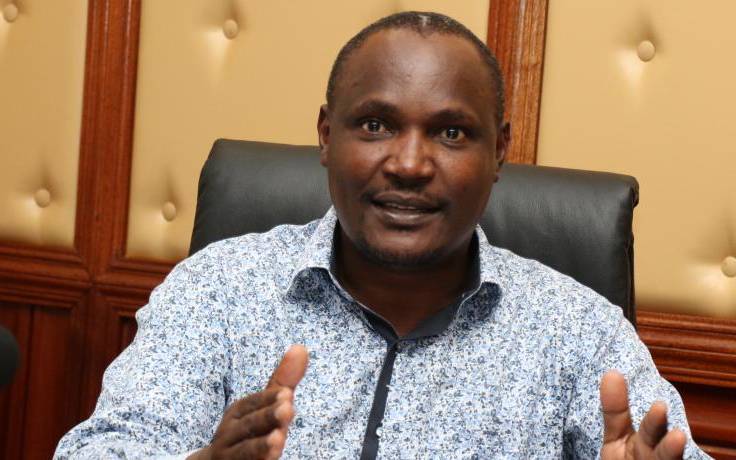 County governments were yesterday left staring at a financial crisis that could cripple their operations after MPs failed to agree on a crucial bill that divides revenue between the two levels of government. Members of a mediation committee appointed by the National Assembly and the Senate failed to reach a consensus on the Division of Revenue Bill, on what was the last day of talks according to the law. "We moved from Sh310 billion to Sh316 billion. The Senate climbed down to Sh327 billion from Sh335 billion. But we could not bridge the Sh11 billion deficit," said National Assembly Minority Leader John Mbadi. He continued, "We are going to report back to our various Houses that the bill has collapsed and will have to be re-introduced afresh."
SEE ALSO: Ainea Asava: Kisumu's oldest homeless man dies
Frustrated by what they felt was a move by the National Assembly to emasculate the counties, the four Senate representatives walked out of the meeting in protest, paralysing the talks. Opinion remained divided on what next for the county governments, with the Senate representatives warning that the impasse would ground operations in the devolved units, which would be forced to borrow from the National Treasury to fund operations.
Dismissed fears
But National Assembly Majority Leader Aden Duale dismissed fears that the breakdown of the talks would have dire consequences for the counties. "The collapse of talks is normal. It is contemplated in the Constitution that any bill can flop at this stage. It is a fallacy for senators to say that counties will shut down or be grossly affected," said Mr Duale.
SEE ALSO: Clarification: Murathe did not warn Jubilee MPs over skipping Jubilee PG
The Garissa Township MP said counties would have the option to seek overdrafts from the Treasury to meet their basic requirement. "For basic services, counties can go for overdrafts. That is an administrative arrangement they can have with the Treasury so that they meet their obligations. "In the meantime, next week I will request the Speaker to invoke Standing Order One and waive the six-month requirement before a similar bill is introduced in the House so that we can re-draft the Division of Revenue Bill and start the process all over again," said Duale. The MP also said the Supreme Court was to blame for the deadlock after it issued an advisory opinion that the bill required concurrence from the Senate to become law. "Vertical sharing of revenue is a preserve of the National Assembly. Sadly, the Supreme Court erred while giving their advisory opinion of 2014 and that is why we are in this mess."