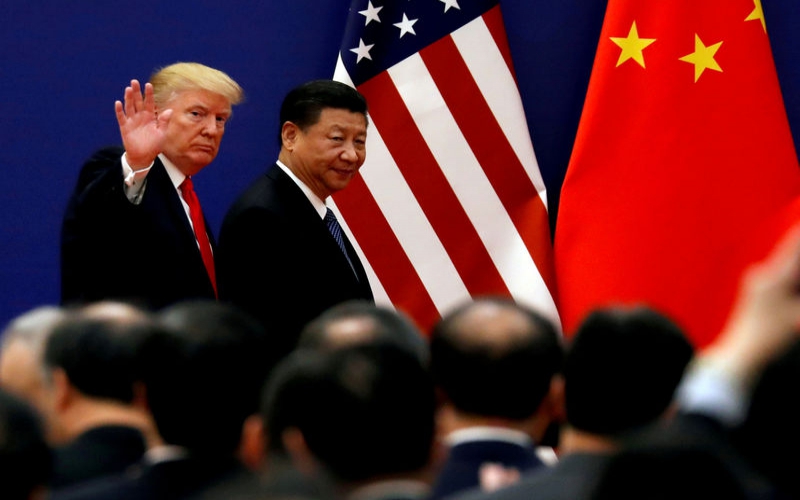 It was a stark warning about the risks ahead for the global economy, even by the forthright standards of the boss of the Organisation for Economic Co-operation and Development. "The world economy is in a dangerous place," Angel Gurria said as the OECD announced its latest, lower forecasts for growth on May 21. The source of his worry: the mounting trade tensions between the United States and China, which could hit the rest of the world much harder than they have to date. "Let's avoid complacency at all costs," Gurria said. "Clearly the biggest threat is through the escalation of trade restriction measures, and this is happening as we speak. This clear and present danger could easily have knock-on effects."
SEE ALSO: Don't target us unfairly, Mudavadi begs police
With much of the world economy still recovering from the after-effects of the global financial crisis a decade ago, US President Donald Trump caused alarm when he raised tariffs on Sh20.3 trillion (USD200 billion) worth of goods from China on May 10, prompting Beijing to say it would hit back with its own higher duties. Trade tensions are the main reason that growth in the global economy will weaken to 3.2 percent this year, the slowest pace in three years and down from rates of about 5 per cent before the financial crisis a decade ago, the OECD said. MORE TARIFFS? The world economy is expected to pick up slowly next year, but only if Washington and China drop their latest tariff moves. The impact could be a lot more severe if Trump follows through on his latest threat to hit a further Sh30.4 trillion (USD300 billion) of Chinese imports with tariffs and China retaliates again.
SEE ALSO: Wired to sing: Music is not just a career or hobby, it's my life
That kind of tariff escalation, plus the associated rise in uncertainty about a broadening of the trade war, could lop about 0.7 percent off the world economy by 2021-2022, the OECD said. That would be equivalent to about Sh60.7 trillion (USD600 billion), or the loss of the economy of Argentina. But the knock-on effects might not stop there. A full-blown trade war, combined with an ensuing debt crisis in China and a shift away from exports to drive its economy, could cause a 2 percent hit to China's economy, in turn knocking global growth further, the OECD said. To be sure, that kind of worst-case scenario may well be averted, given the stakes for the United States and China.