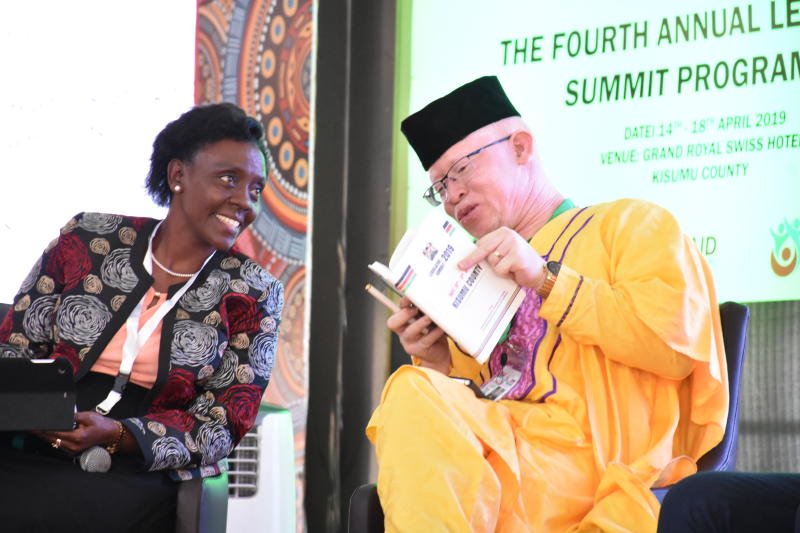 Some senators have supported the proposed revenue sharing formula among counties for financial years from 2019/2020 to 2023/2024.
The senators described the framework, known as "Third basis for equitable sharing of revenues among county governments", as proactive in achieving equality and justice in development in all counties.
Formula acceptable
Speaking on the sidelines of the Fourth Legislative Summit in Kisumu, senators Moses Wetang'ula (Bungoma), Margaret Kamar (Uasin Gishu), Sam Ongeri (Kisii), Agnes Zani (nominated), Ledama Olekina (Narok) and Isaac Mwaura (nominated) said the formula was widely acceptable and would receive a huge backing in the house.
During the summit, the Commission on Revenue Allocation (CRA) made a short presentation on the framework that allocates 65 per cent of the revenue to delivery of public services, 31 per cent for promotion of balanced development and 4 per cent to incentivise revenue collection and fiscal prudence.
Read More
The report will be debated in the National Assembly and Senate.
The senators admitted that the document was largely good, with a few areas that needed adjustment.
"We are happy with the CRA report and believe it represents the hope of Kenyans. I will join my colleagues in the House to ensure the report is passed," said Mr Wetang'ula.
Promoting laziness
Mr Mwaura said counties that had been collecting less revenue had previously been getting more, hence promoting laziness in revenue collection.
He said those opposed to the formula were the ones that had been unfairly benefiting, adding that a majority of the senators would support it.
"We need to take money where people are. The proposed formula has a very scientific way of looking at the parameters. It is now horizontal formula, and not vertical as before," said Mwaura.
Ole Kina termed the proposal a third generation one, which the country should have adopted long time ago.