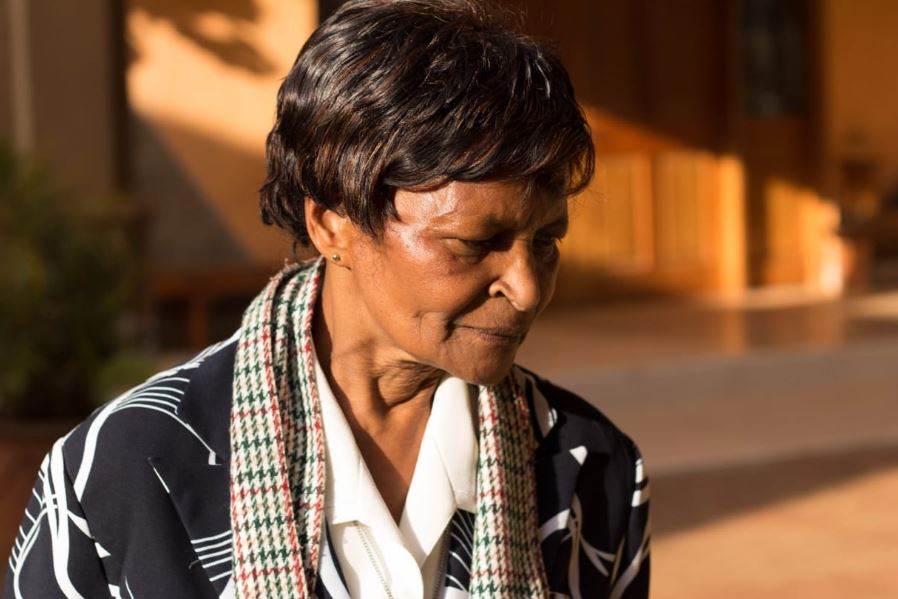 Home & Away
77-year-old woman accuses company of forging documents to rob her property
A 77-year old widow will tomorrow know whether she will continue calling a place she has lived in for the last 44 years her home. A chief magistrate's court in Nairobi will rule on the amount of money Veronica Mary Wanjiku will pay Tripple Eight Company Properties Limited, failure to which she will be kicked out of the house she bought in 1977 through mortgage from National Bank of Kenya. Tripple Eight has estimated the amount they incurred on auctioneers at Sh1.9 million, which Ms Wanjiku says she cannot raise. Ms Wanjiku, who describes herself in court papers as a "widow of modest means," lost ownership of her house in Pangani Estate, Nairobi to Tripple Eight Properties.
SEE ALSO: Court grants Judge Tunoi ownership of disputed land
Tripple Eight insists ownership of the land in question was transferred to them in 2010. However, Wanjiku counters this was not possible as her lease was to expire in 2012. Ms Wanjiku wrote a letter of complaint to the Land registry expressing her frustrations after the file to her property went missing. Tripple Eight insists it was issued with a grant over the property on September 1, 2010 and even secured an eviction order in a 2015 case which was held in the absence of the defendant, Wanjiku. She obtained an order setting aside the eviction but on condition that she provides the cost of the case. The order to have the widow and her family kicked out of her home was sanctioned by Magistrate R.A. Oganyo on March 30, 2015. While being given 30 days to appeal, Wanjiku was also ordered to pay Tripple Eight Company Properties Limited costs of the suit which ran to Sh1.9 million.
SEE ALSO: Government should repossess all grabbed public land countrywide
However, Wanjiku has since written to various investigating agencies including the Directorate of Criminal Investigations (DCI) and the Office of the Director of Public Prosecutions requesting them to scrutinize the entire process that led to her being served with eviction orders on April 7, 2015. "I have a valid title to the subject property (L. R. No 209/1635/2) and have enjoyed quiet possession of the same since 23rd March 1977. The said Company's actions if not investigated will deprive me of my right to property contrary to Article 41 of the Constitution of Kenya," said Wanjiku in the letter to the investigating agencies. "I hereby write to request your good office to investigate the alleged Transfer and the subsequent acquisition of the Subject Property by the said Tripple Eight Properties Limited." In Court papers, Wanjiku says she was in the process of getting her lease renewed when she was ambushed with the eviction order. She says she acquired her property 42 years ago through a mortgage given by National Bank of Kenya. Besides the title deed, she also deposited copies of receipts for payment of land rates and rents, requisites before renewal of a lease.
SEE ALSO: State reveals more grabbed Nairobi land after Ruai sewer saga
"I am the registered owner of property known as L.R No. 209/1635/2 situated within Pangani Estate Nairobi having acquired the same from National Bank of Kenya Limited through a mortgage date 23rd March, 1977 and registered at the Government Land Registry at Nairobi in Volume N 49 Folio 300/7 File Number 9340, which Mortgage is clearly described as Recital of the Indenture of Re assignment date 6th December, 1982."