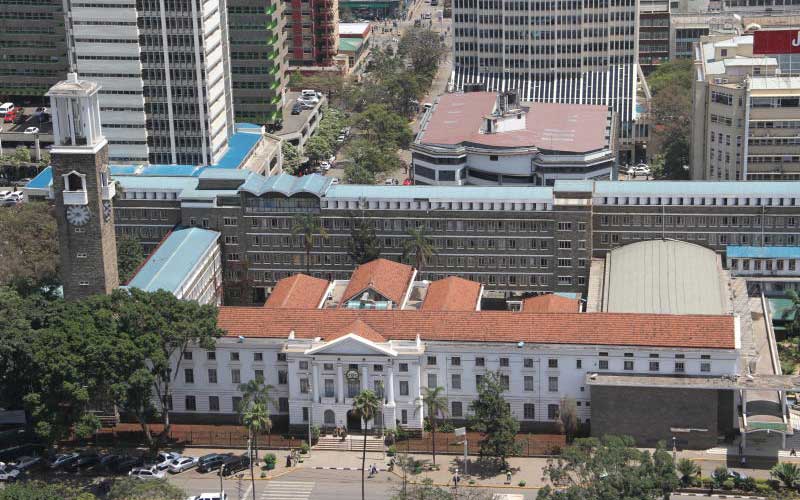 Business News
Nairobi City MCAs to wait longer before moving into new Sh500 million office block
Plans to construct an office block for Nairobi ward representatives have been shelved due to lack of land. According to the County Assembly Supplementary Budget 2018/2019, the new administrative block was to be built on a piece of land set aside for parking between Taifa Road and City Hall Way. "Construction was not feasible because the land was reported as not been available by the county executive. This project could therefore not take place and had to be dropped," reads the report signed by County Clerk Jacob Ngwele. The building of the office block was expected to take place in three phases over three years.
SEE ALSO: Sonko agrees to pay striking casual workers Sh62m in June
The first phase was expected to commence this year and it had been allocated a Sh500 million budget. The county government was also expected to spend a further Sh100 million on furniture and computers for the new offices. The county administration had also set aside Sh50 million to construct 13 new ward offices in efforts aimed at improving the working conditions of ward representatives. This will, however, not be possible with approximately two months left to the close of the current financial year. But City Hall has said it is considering other options to accommodate the MCAs to enable them serve Nairobi residents better. "The county assembly is considering other feasible acquisition methods to address the programme objective," states the supplementary budget report. The Sh500 million has now been diverted towards other development expenditures such as the refurbishment of the official residence of the County Speaker.
SEE ALSO: Relief as Badi now restores online approval for building
The money will also be used to fund MCAs' participation at the County Assemblies Forum Summit, which is estimated to cost Sh16 million. Nominated ward representatives and chairpersons of various House committees currently lack work quarters and have to compete for limited available space with other members of staff. Most MCAs, on the other hand, operate from rented offices.