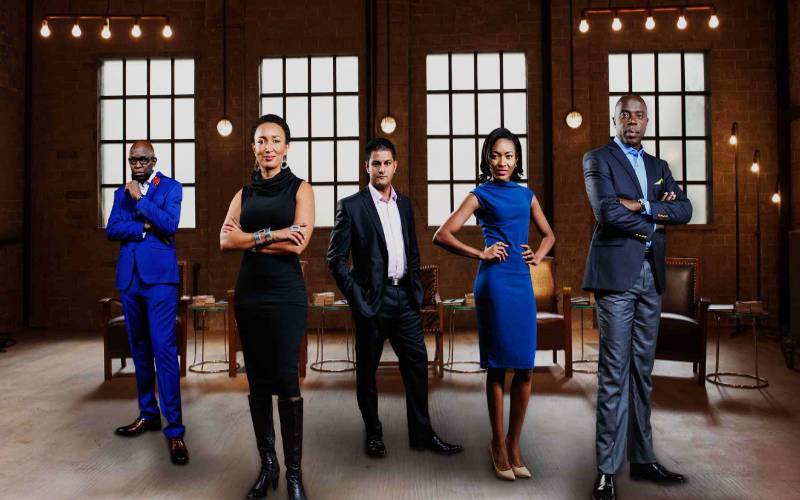 KCB Lions' Den is a TV show where entrepreneurs get the chance to pitch their businesses to a panel of investors who could fund their businesses or offer mentorship. Over the last three seasons of the show, the Lions have pledged a total of Sh372.1 million.
They're coming back for a fourth season, and are ready to invest in the next big ideas. Interested? Here are the answers to some of your frequently asked questions.
1. How does KCB Lions' Den work?
The Den is a global business reality TV show featuring entrepreneurs pitching their business ideas to secure investment from a panel of established entrepreneurs and venture capitalists.
To participate in the show, visit www.kcb2jiajiri.com and submit your application online. You can also download the form, fill it and then drop it at any KCB Bank Kenya branch.
2. What have been the success stories in the past three seasons?
Over and above receiving millions of shillings in financing – the highest single deal struck with an entrepreneur was Sh40 million – a lot of entrepreneurs have benefited from the business exposure and publicity they received in the Den. At least 5,000 young entrepreneurs applied in every season.
3. Who's eligible to apply for KCB Lions' Den?
The show is open to applications from Kenyan citizens aged 18 and above. Applications opened on March 29 and close on May 24.
4. Must I be a KCB customer to apply for Lions' Den?
Yes, you'll need to have an account with KCB. If you're not an account holder, you'll be required to open one at any KCB branch to complete your application.
5. What business categories are eligible for application?
You're not restricted on the type of business. You are, however, required to provide comprehensive information on your application to enable the show to efficiently vet your business' eligibility.
6. Am I required to apply as an individual or as a business?
At the application phase, you will fill out the form as an individual. If you are selected to pitch to the Lions, you may come with people who'll help you make your presentation. Details of these people must be indicated on the application form.
7. Can I apply for Lions' Den if I'm employed?
Yes, you can. If you're successful and asked to participate in the show, however, you may be required to attend a screen test and will thereafter be required for a one-day recording session, which could be on a weekday or weekend in June.
8. How will I know if my application has been shortlisted?
If your application is shortlisted, you will be contacted from [email protected] or [email protected]
9. If my application is not accepted, can I apply for subsequent seasons of KCB Lions' Den?
Yes, you're free to apply for subsequent seasons of the show as they are announced.
10. How can I be assured that the business idea in my application will be safeguarded from theft from the moment I apply?
Each applicant is responsible for the protection of their ideas before submitting them into the competition.