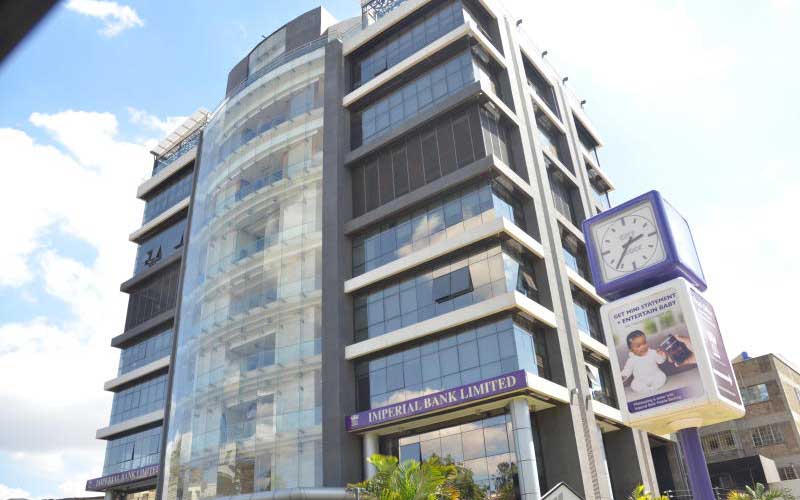 Depositors of Imperial Bank are afraid that they might have lost out in the deal to have KCB Group acquire the troubled lender. Through a lobby, the depositors say the statement issued by the Central Bank of Kenya (CBK) for the final offer by KCB did not specify whether they would receive all their money. On Friday, KCB Group gave a new offer to acquire the ailing lender's assets and clear deposits held in Imperial Bank. "In letters dated March 29 and April 2, 2019, KCB communicated to CBK and Kenya Deposit Insurance Corporation, a modification of the terms of the binding offer with respect to the completion of the verification of loan process," said CBK in a statement.
SEE ALSO: CBK forex reserves up to 11-month high
However, depositors of Imperial Bank said they want to know what they were being paid. "At this final stage of the receivership, we are expecting more precise numbers of the actual percentages of the original deposits the majority of depositors expect. Instead, we are being informed that we will get 100 per cent of the final binding offer," said IBL Depositors Lobby Group in a letter to the CBK Governor Patrick Njoroge. "Since we cannot come up with a reasonable analysis based on the Press release, we are asking KDIC (Kenya Deposits Insurance Corporation) and CBK to analyse what they have released so that the majority of our depositors have the correct information," said the lobby's chairman Mahmoud Khambiye. The bank collapsed in 2015 with over Sh80 billion belonging to 49,900 depositors. In the Friday statement, CBK said said the accepted final offer includes a further recovery of 19.7 per cent of eligible depositor balances remaining at Imperial Bank. The remaining 12.5 per cent balances due to eligible depositors, said CBK, will now be paid out on completion of the agreement signing, with another 12.5 per cent paid out on the first anniversary of the signing.