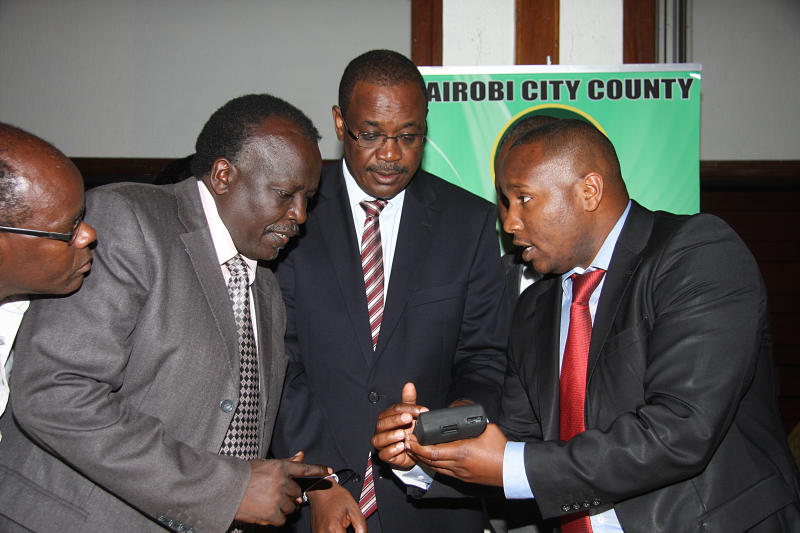 Nairobians will now be forced to queue at the county's cash office to pay for services manually.
The contract of a company hired to run the county's automated revenue collection system expires on Sunday.
Jambo Pay, a subsidiary of WebTribe Ltd, was contracted in 2014 to collect revenue on behalf of the county. City Hall is yet to identify its replacement.
This means that the county will be forced to revert to the manual revenue collection system, which proved inefficient in the past, and led to loss of billions of shillings.
Jambo Pay has written to Governor Mike Sonko, alerting him that it will shut down its systems on Sunday night.
Read More
Consequently, residents seeking to pay for services such as parking, business permits, land rates market rents and other charges will from Monday be forced to queue at City hall's cash office to pay.
Public uninformed
"…At that time, WebTribe (JamboPay) will be unable to carry out any transactions for the county," reads the letter to the governor in part.
"For the avoidance of doubt, all services including, but not limited to payments and enforcement, will be disabled after April 7, 2019."
Web Tribe Chief Executive Officer Danson Muchemi said his company had held several meetings with county officials, but they had not shown an interest in ensuring a smooth transition of operations come Monday.
The company also criticised the county for not informing the public, and institutions such as banks and telecommunication companies about the impending shut down.
Business owners, motorists and even investors usually rely on the online platform to pay for services from the comfort of their homes. This is set to change from Monday.
WebTribe Ltd was contracted in April 2014 by former Governor Evans Kidero to automate revenue collection for a period of five years.
The decision was informed by a revelation that City Hall had been losing billions in revenue due to collusion between corrupt county officials and business owners.
One year after it was contracted, City Hall's revenue collection increased to Sh14 billion from Sh7 billion.
Alternative firm
The Budget and Appropriations committee has also raised concerns over lack of an alternative revenue collection firm.
"The county is waiting for a crisis to happen by not identifying another firm to continue with revenue collection. This is dangerous and from where I sit, it looks deliberate," said Mr Mbatia.
In February, City Hall announced it would acquire its own revenue collection system within six months. It is yet to do so.