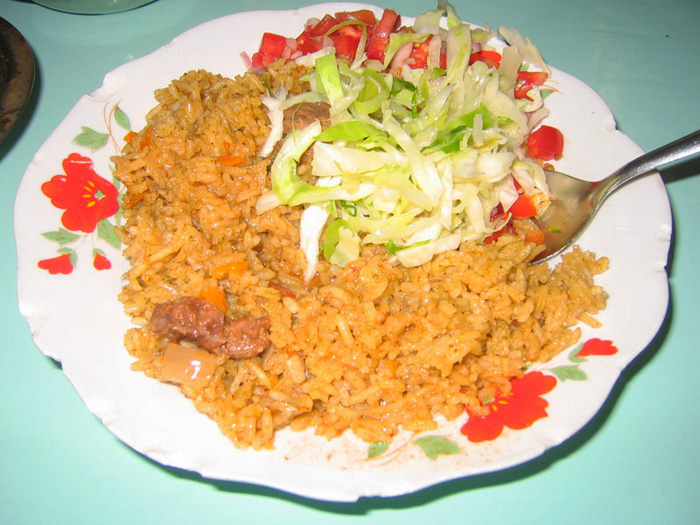 Business News
Maize consumption has also dipped slightly on the same account
A think-tank says reduced production and high costs of rice have seen a huge chunk of its consumers turn to cheaper alternatives. Consumption of rice has nosedived over the past seven years, increasing dependency on maize as the staple, new data shows. This has, in turn, fueled food insecurity. According to analysis by Institute of Economic Affairs (IEA), every Kenyan on average ate 121kg of rice in 2012, before substantially coming down to 20kg in 2016. IEA, in the analysis released yesterday, noted that the reduction was due to stagnation in production that had not kept up with population growth, rising cost of the commodity as well as tough economic conditions that had eroded the spending power of many Kenyans.
SEE ALSO: Fears for Kenya's urban food supply as floods drown rice
During the period under review, there were reports of "plastic rice" from China on the shelves of some retail outlets, which may have also prompted consumers to shun the grain. IEA, a think-tank that provides a platform for informed discussions in order to influence public policy in the country, also noted a dip in consumption of maize, largely on account of high costs and a decline in production, pushing Kenyans to embrace alternatives that are relatively cheaper and readily available. In the analysis, IEA noted that per capita utilisation of maize among Kenyans had gone down to 58.2kg in 2016 compared with 64.9kg in 2012. The institute attributed the drop to declining maize production and the subsequent high prices of maize and maize flour. Other foods such as potatoes are also slowly taking over the prized place that maize and maize flour occupied in Kenyan households. "One of the main causes of food insecurity is the decline in food production. For instance, production of maize was 39 million bags in 2014 and 37.1 million bags in 2016, which was in both years below annual average of 40 million bags," said IEA Assistant Programme Officer, Regulation and Competition Policy Programme Stephen Jairo.