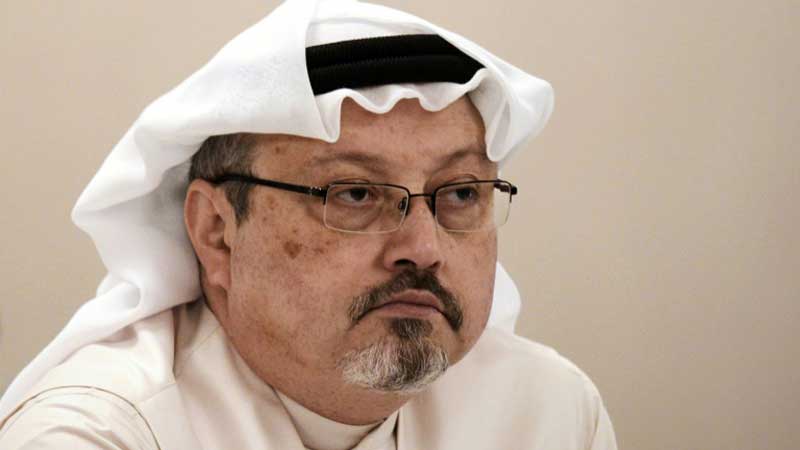 The children of slain Saudi journalist Jamal Khashoggi have been given 'blood money' by the Saudi government as 'compensation' for the killing of their father, it is claimed. Khashoggi's two sons and two daughters were said to receive up to tens of millions of dollars apiece, the Washington Post reports. The negotiated deal includes million-dollar houses and monthly five-figure payments, the Post credits unnamed Saudi officials and people close to the family as saying. It's reported that King Salman has approved the delivery of homes and monthly payments of Sh1 million ($10,000) or more to each siblings last year, as one former official described it as an acknowledgement that 'a big injustice has been done' and an attempt 'to make a wrong right'.
SEE ALSO: Black Arab women tackle racist beauty ideals and stereotypes
Khashoggi, a contributing columnist at the Post who criticised the regime of Saudi Crown Prince Mohammed bin Salman, was killed and dismembered in the Saudi consulate in Istanbul, last October. An anonymous Saudi official said the payment 'is part of our custom and culture' and is regarded as the country's long-standing practice of providing financial support to victims of violent crime or natural disasters. He added such gesture has no suggestion the Khashoggi family would be obligated to remain silent. It is claimed the four children were given houses in Jiddah, a major port city in western Saudi Arabia, worth as much as Sh400 million ($4 million) each. On March 28, a United Nation human rights expert condemned the Saudi government for holding 'secret hearings' for 11 suspects accused in the murder of the journalist.