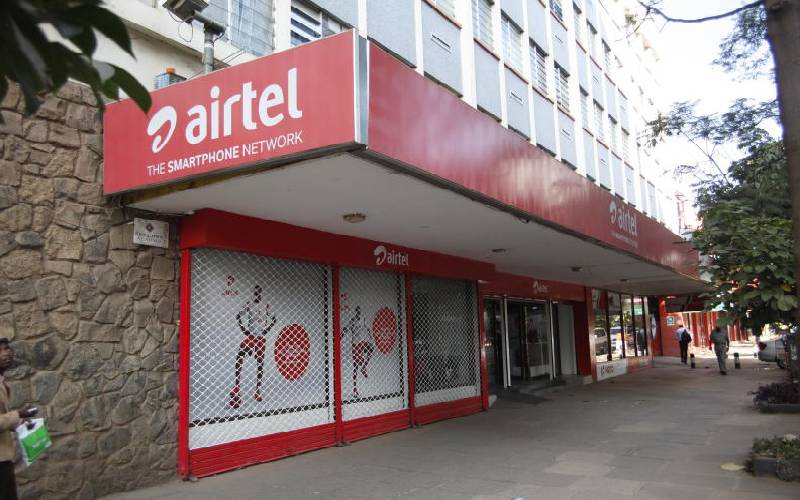 Nairobi, Kenya: Telkom Kenya and Airtel Networks Kenya Limited-owned by India's Bharti Airtel Limited, has announced a new partnership that will see merging of their mobile, enterprise and carrier services in Kenya using the brand Airtel-Telkom.
The binding agreement signed on Friday, will see shareholders of the two companies enjoy services from the merger as well as speed up introduction of enhanced future technologies.
"The Enterprise and Carrier Services businesses will get a boost with a larger fibre footprint and increased number of enterprise customers as well as access to a diverse portfolio of world-class solutions."
National Treasury Cabinet Secretary, Henry Rotich said, "This move is well aligned with the government's agenda to optimise the value of the assets that it holds in trust, on behalf of Kenyans, while cementing the country's position not only as a regional business hub but also as an international investment magnet."
However, Telkom Kenya Limited's real estate portfolio and specific government services will not be devolved with the final shareholding determined at the closing of the transaction.
With Telkom Kenya enjoying 49 percent of the shareholding, the merger will be chaired by its CEO, Mugo Kibati while Airtel Networks Kenya Chief Executive, Prasanta Sarma, will be named as the Chief Executive Officer.
"As per the agreement, both the partners will combine their operations in Kenya and establish an entity with enhanced scale and efficiency, larger distribution network and strategic brand presence, thereby enhancing the range and quality of products and service offerings in the market, and greater choice and convenience to the consumer," read the statement to newsrooms.
Information Communication and Technology Cabinet Secretary, Joe Mucheru observed that ICT remains a vital link to achieving Kenya's economic goals and development agenda with respect to service delivery.
He added, "Such mergers have had positive impact on the development of the sector and service levels to consumers in other markets. We look forward to the growth of other business sectors of our economy, thereby spurring national production to meet the growing demand locally and beyond."
The merger will however not change operations and organizational set ups of the two companies. For instance, there will be no change to the current leadership and management, legal and staffing structures. Too, both brands products and solutions will continue to co-exist.
Additionally, services delivered to both companies, customers as well as engagement with all business partners will remain unchanged.
Helios Investment Partners owns 60 percent of Telkom Kenya with the remaining stake held by the Government of Kenya.