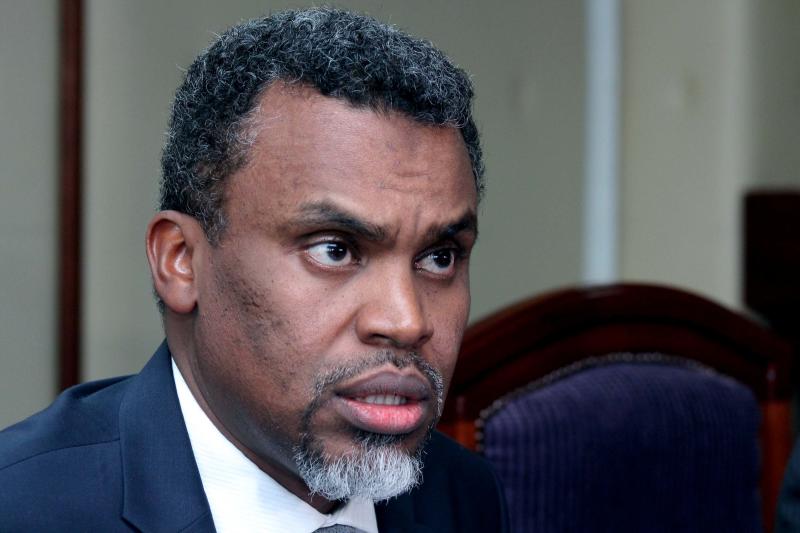 NAIROBI, KENYA: The Director of Public Prosecutions has ordered a review of files linking five commercial banks to a mega scam at the National Youth Service leading to Sh 8 billion loss.
The five banks whose files will be reviewed in the next two weeks include Kenya Commercial Bank, Equity, Cooperative, Diamond Trust Bank and Standard Chartered Bank.
"I have constituted a team of Senior Prosecutors to independently review the respective investigation files and make recommendations within 14 days," said Noordin Haji, Director of Public Prosecutions.
Following the allegations into the NYS 2 saga, which involved over Sh8 billion, several high profile individuals and entities were charged. Further, the Director of Public Prosecution (DPP) directed investigations in respect to five commercial banks namely Standard Chartered, Kenya Commercial Bank, Equity, Diamond Trust and Cooperative Bank by the Central Bank of Kenya and the Director of Criminal Investigation with regard to violation of legislation that govern banks and provisions of the Proceeds of Crime and Anti Money Laundering Act No.9 of 209 (POCAMLA).
In response, the Central Bank of Kenya undertook targeted inspection of the five institutions, which resulted in penalties and strict supervision regime to mitigate and address the identified lapses and gaps among other measures.
The Director of Criminal Investigations on the other side carried out probe with regard to criminal culpability and has forwarded the files relating to the said lenders with recommendations, that charges should be preferred against the banks, bank officials, individuals and entities for concealing and facilitating, aiding, abetting and benefiting from proceeds of crimes.
According to a statement from Noordin Haji, investigation file no 521/2018 against Standard Chartered Bank established that the bank received a total of Sh1.6 billion between January 2016 and April 2018, out of which, it was established that the amount of Sh588, 558,000 was suspiciously transacted by bank officials and no report was made to the Financial Reporting Centre (FRC) as required under POCAMLA regulations.
Kenya Commercial Bank on the other hand received a total of Sh 800 million, an amount of Sh 148, 397,000 was transacted by bank officials without following POCAMLA regulations.
Investigations against Equity Bank revealed that the lender received a total of Sh886, 426,904, out of which, it was discovered that an amount of Sh 264, 200, 000 and $58,000 was suspiciously transacted by officials of the bank in violation of the law.
Diamond Trust Bank received Sh164 million out of which an amount of Sh27,946,298 was suspiciously transacted by officials of the bank. And investigation file number 526/2018 against Cooperative Bank established that Sh250 million was received by the lender out of which Sh25 million was suspiciously transacted.
The order and appointment of the Senior Prosecutors by Haji to independently review the investigation findings comes few weeks after Chief Justice David Maraga accused the office of DPP of presenting weak cases making it hard for the judiciary to nail suspects.
Speaking during the Anti-Corruption Conference at the Bomas of Kenya, Chief Justice David Maraga questioned how DPP Noordin Haji frames cases before taking them to court.
"Look at the way you frame cases. How can you put 30 accused persons in one charge sheet? And these thirty people are being represented by same number of lawyers," he said.
"Those kind of cases will never move, let us speak the truth, find ways of how you frame your cases."