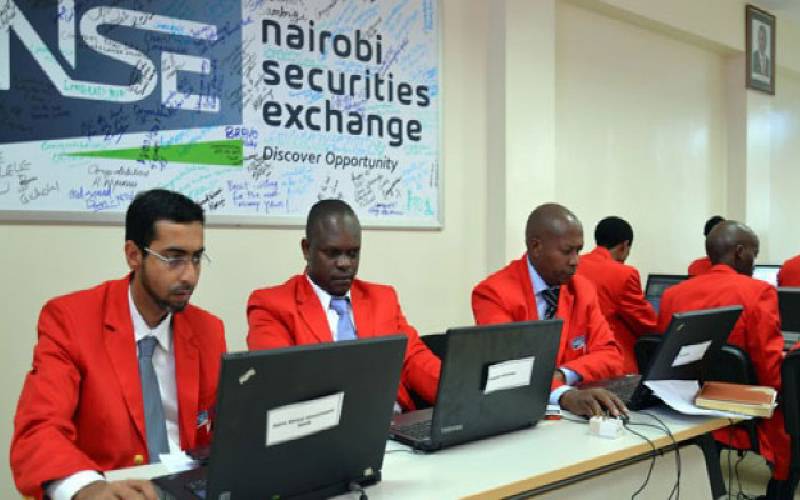 Nairobi Securities Exchange (NSE) registered a turnover of Sh1.1 billion as of January 23 an improvement from a past turnover of Sh215 million.
In the banking sector, KCB Group made 2.58 million share transfers worth Sh103 million while Equity Group traded 3 million shares priced at Sh124 million.
Safaricom traded 4 million shares worth Sh94 million equivalent to 8.6 percent value of shares traded in a day, in the commercial services category.
Shares worth Sh267 million of the Banking Sector were transacted in the bourse with Commercial Services Sector trading Sh3.58 worth of shares.
Bonds valued at Sh1.2 billion were transacted in the bond market with the Energy and Petroleum Sector trading shares valued at Sh5.2 million.
Read More
Trading of shares in the bourse improved considerably with many listed companies registering positive values.
Big gainers at the bourse were BAT Kenya,Williamson Tea Kenya, Car and General, NIC Group PLC and Standard Group PLC.
Equity Bank, KCB group, Eveready East Africa were the days' losers at the stock market.