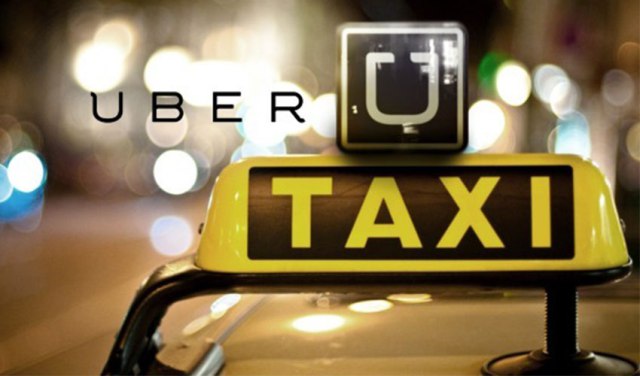 At Suzuki Motor Corp's showroom in the Kenyan capital, hundreds of its Alto compact cars are waiting to be collected. Most of the customers are drivers for ride-hailing company Uber Technologies, which struck a loans and discount deal with the Japanese carmaker and South Africa's Stanbic Bank , at the beginning of the year. Africa should be a huge growth market for automakers. Transport links are weak and personal car ownership is low. There are 25 cars per 1000 Kenyans compared to 786 in the United States, according to the World Bank. But many in Africa cannot afford to buy a vehicle, particularly just for personal use.
SEE ALSO: Taxi drivers face auctioneers after virus hits business
The Alto deal in Kenya, soon to be extended to Uganda and Tanzania, offers financing of up to 100 percent for top-rated Uber drivers and a price of 850,000 Kenyan shillings ($8,349.71), lower than the usual 950,000 shillings. The loans are repaid with the money the driver earns providing services. Patrick Amenya, the sales director at CMC Motors, the local Suzuki franchisee, said the deal had helped him sell "more vehicles than normally we would." Suzuki sold 523 Altos in Kenya this year. Auto companies are linking up with fast-growing ride-hailing or delivery services around the world, aiming to transform a threat to their business into a growth opportunity. They offer discounts or financing deals for drivers in the hope they will pick their cars or vans, which could also encourage their clients to buy them. General Motors Co has invested in U.S. ride services firm Lyft and Toyota is also backing Uber. Japan's SoftBank Group Corp is also an investor in Uber and Southeast Asia's ride-sharing app Grab. Five blocks from CMC in Nairobi, at Toyota Motor Corp's showroom light trucks and bikes are waiting for buyers. Some of these are drivers for Sendy, a local online delivery company. Like Uber, its drivers own their vehicles.
SEE ALSO: Did coronavirus come to end the sharing economy?
Companies are becoming less likely to buy their own fleet of trucks, preferring a delivery service instead, said Dennis Awori, the chairman of Toyota East Africa, a Sendy investor. Toyota provides Sendy with a pipeline of truck owners. At the moment there is no financing deal or discount but Awori and Malaika Judd, Sendy's chief operating officer, said this was under consideration. SECOND HAND MARKET Suzuki's strategy has propelled it from the bottom of sales tables in Kenya, where it languished for decades with emerging brands from China, to the top five along with Toyota, Isuzu, Mitsubishi and Ford. Koichi Suzuki, Suzuki's manager for the Middle East and Africa, hopes it will soon have the edge over the others. The company is planning to adopt the same strategy in other markets.