These MPesa Foundation Academy students stole Uhuru Kenyatta's heart (Photos)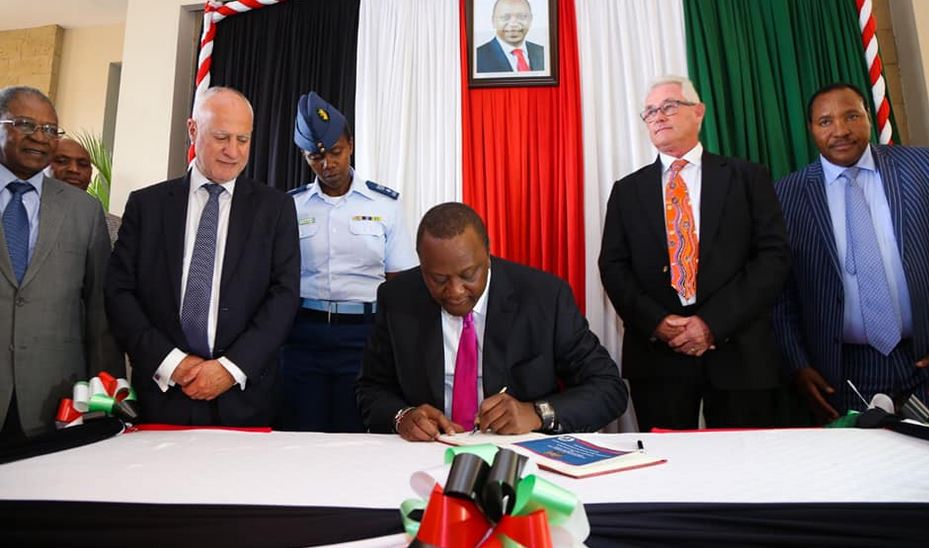 What was your dream career when you were in high school? Did it ever come true?
For 480 young Kenyan teenagers, their dream careers will certainly come true. They have no excuse.
First, they or their parents will never spend any sleepless nights worrying about school fees. All they have to do is ensure they show up in school. They are lucky to be on a fully paid four-year scholarship.
Now, this is not your ordinary school. This is a state of the art school that is worth Sh 3 billion.
To put the amount in perspective, Sh 3 billion is what will be used for border security in the 2018/9 financial year. If the Sh 3 billion is given to Nairobi county, it is more than two times what was allocated for the Ward Development Projects in 2018/9 to cater for development projects in 85 wards.
Safaricom through the MPesa Foundation used Sh 3 billion to build a state of the art, co-educational and residential high school that provides world-class Kenyan education.
"Four years ago the MPESA Foundation took on the challenge of transforming the delivery of secondary school education in Kenya. We understudied schools around the world, put together a proposal and a theory of change for the MPesa Foundation Academy," says Sanda Ojiambo, the Head of Corporate Responsibility at Safaricom.
These lucky young Kenyans can now say their dreams are now valid. They are learning in a space driven by leadership, entrepreneurship, technology and innovation. The Academy is very intentional. They want to provide a chance to talented but economically disadvantaged students with demonstrated leadership potential.
Take a quick survey and help us improve our website!
Take a survey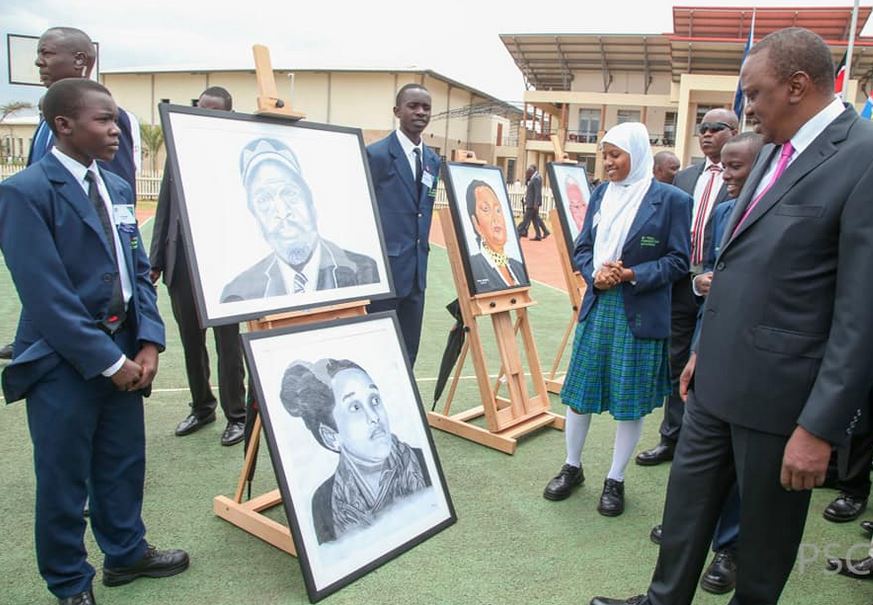 According to the Universal Declaration of Human Rights, Article 26, everyone has the right to education (UNESCO, 1998). However, in Kenya, three out of 10 students who join class one do not sit for KCPE. One of the main reasons for the dropout rates is the lack of resources to keep students in school.
By setting up the school, the MPesa Foundation intends to be a leadership development institution for high school students providing high-quality education to nurture the next generation of transformational leaders. The Academy is located along Thika-Mang'u Road, six kilometres on the Thika Superhighway, in Kiambu County.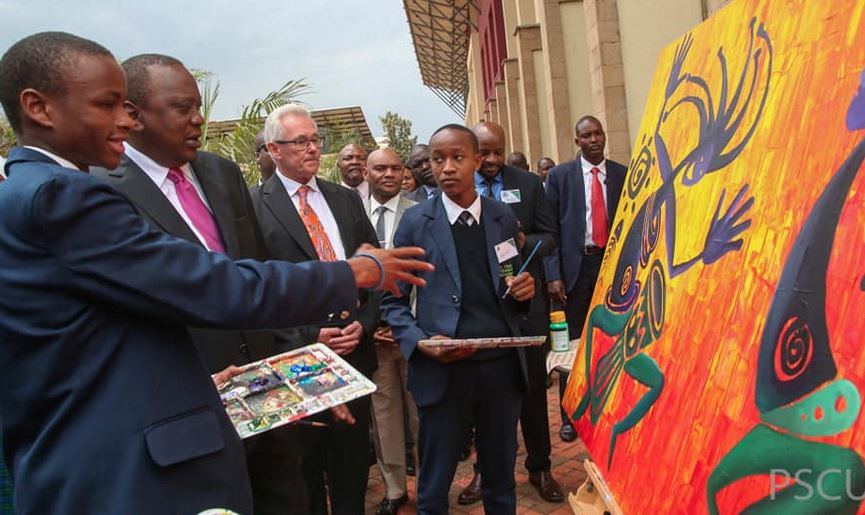 Uhuru Kenyatta's day out
On Wednesday 25th October, President Uhuru Kenyatta spent his morning at the multi-million MPESA Foundation Academy. Looking at the excited face of Kenyatta, you would think he had been transported back to his school days. There is something about Kenyatta that lights up his spirit when he meets and interacts with students.
He spent his time interacting with students who have the vision to be the next leaders of Kenya.
Going by the expression on his face, Kenyatta was mesmerized by the learning environment at the MPesa Foundation Academy.
Here, learning is experiential. It goes beyond listening to the teacher disseminate knowledge and test accuracy. The teaching approach involves elements such as collaborative, blended and self-directed learning. In addition, there is a vigorous study skills programme in place, ensuring that students are well prepared to sit for the KCSE assessment at the end of their four years in high school.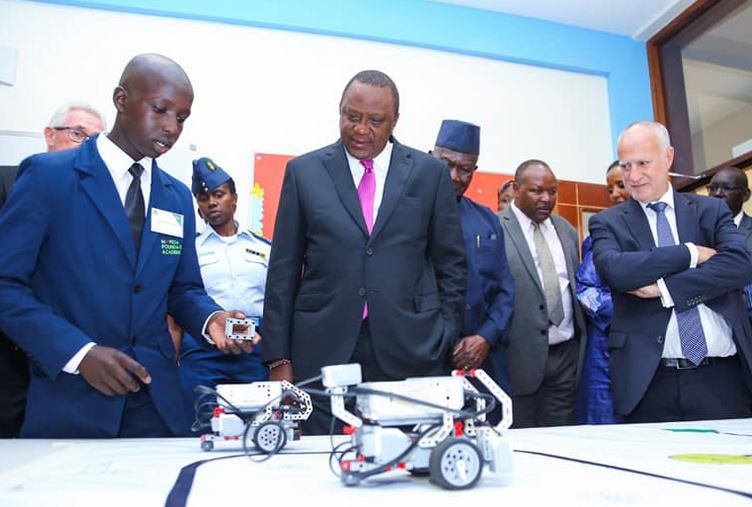 The Academy has provided an environment where students can rethink the way KCSE subjects are delivered. Technology is at the centre of learning. In addition, students have the opportunity to hone key skills like: Critical thinking, communication, analysis and problem solving, collaboration, curiosity and leadership.
The Safaricom Foundation broke ground for the school in May 2015. It opened its doors to their first 96 learners in February 2016. The school now hosts 480 students from each of the 47 counties in Kenya.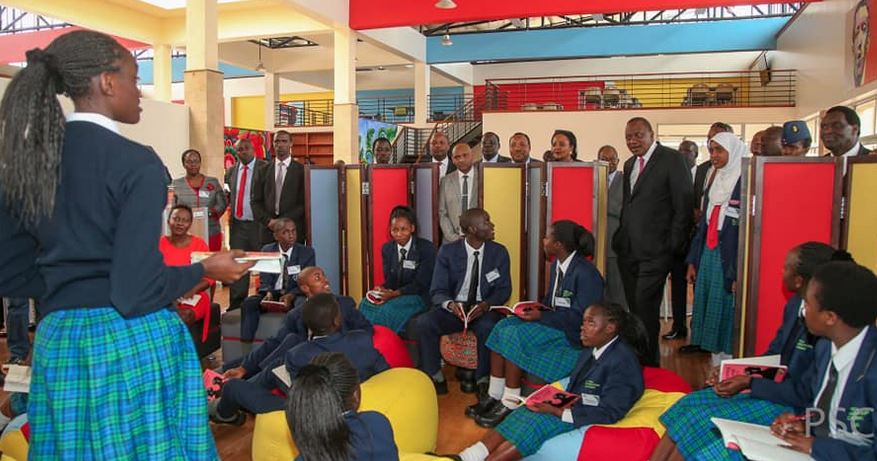 Safaricom Foundation Chairman Michael Joseph says the company would educate, free of charge, the students up to university level in institutions of their choice around the world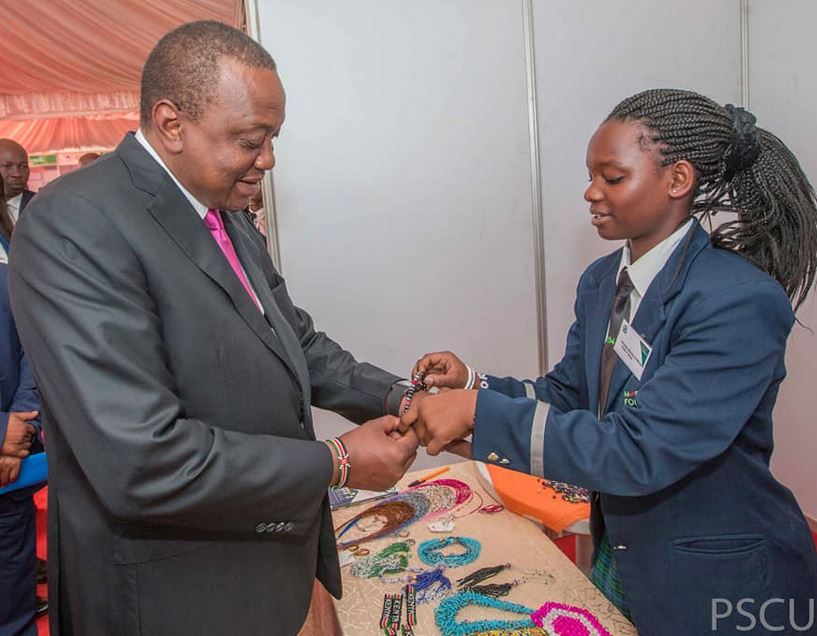 The academy is located in Mang'u and opened its doors to the first group of students in 2016. It currently has 487 students.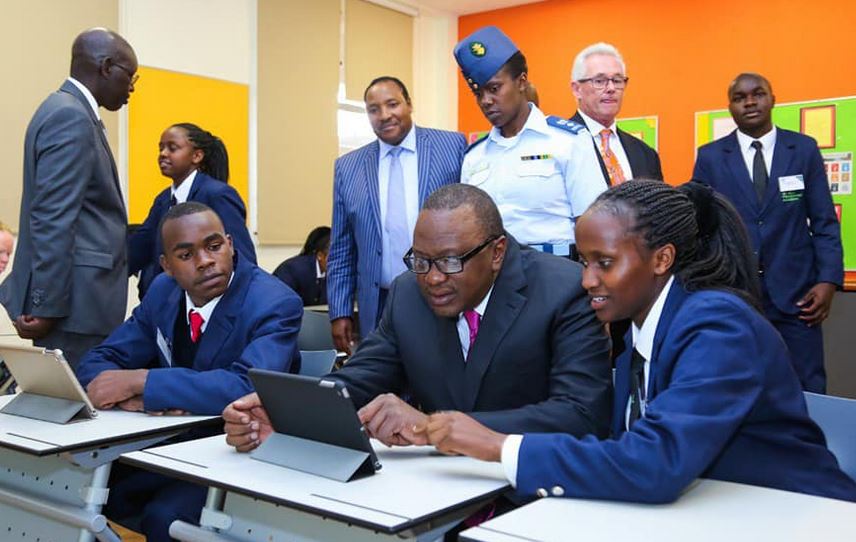 The school focuses on moulding future leaders and entrepreneurs by incorporating the core values of Curiosity, Leadership, Accountability, Innovation, Responsible Citizenship and Excellence (CLAIRE) into every sphere of learning within the Academy.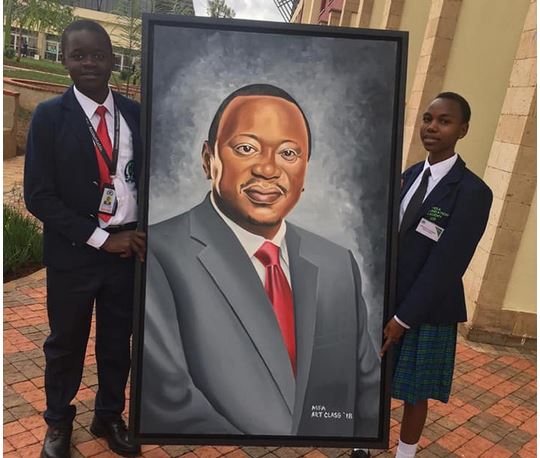 Safaricom Foundation Chairman Michael Joseph says the company would educate, free of charge, the students up to university level in institutions of their choice around the world.
Read more at: https://www.standardmedia.co.ke/business/article/2001300325/safaricom-s-m-pesa-foundation-school-students-wow-uhuru-kenyatta-photos